Home > Accessories, Batteries, Cables, Etc. > PS/2 6' Extender

Click here to go back

100971 - PS/2 6' Extender
Condition: New . Warranty:90 days .



PS/2 Keyboard 6' Extender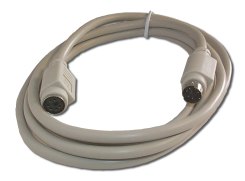 PS2 Keyboard or Mouse Cable MiniDin6 Male to MiniDin6 Female. All keyboard cables are fully loaded. These keyboard cables are used as extension cables or in conjunction with switching devices.
---