Specifications:
Processor: Intel Celeron M 550 MHz
64MB of Memory
Hard Drive: 30.0 GB
Operating System: Windows 98 installed
I/O Ports:
- One 25-pin Parallel Port
- One USB Port
- Two PCMCIA ports
- One 9-pin Serial Port
- One 15-pin VGA Port
- One PS/2 Port
- Headphone and Microphone Jacks
- Modem port (built-in)
CD-ROM: Included.
Floppy Drive: Included
Screen size 12.1" active matrix (TFT)
AC Adapter: Included
NOTE:

Battery is not covered under warranty. It does hold charge but we do not know for how long. Even if the battery does not hold charge, you can use the laptop with the AC adapter. Simply plug the adapter in your wall outlet and you are in business. You can always buy a new battery.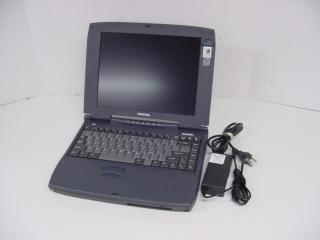 This unit is in mint condition