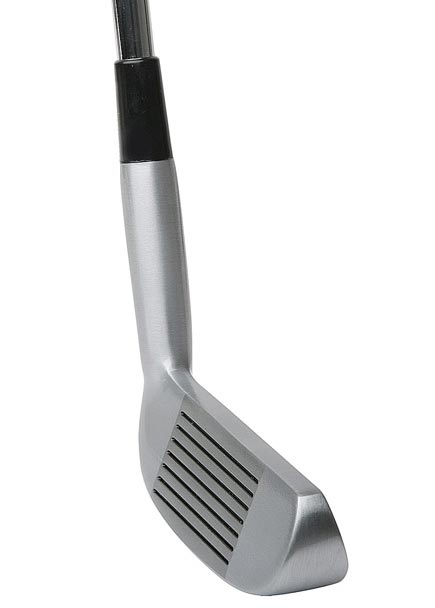 Features
:
Takes a lot of guess work out of chipping. You can rely on this chipper for most chipping situations. Just vary the length and force of your swing as the situation requires instead of trying to figure out which club to use and how hard to hit.

The Two-Way Chipper has a double-sided face and can be used by both right or left handed players.

This two way club also comes handy in situations where your ball is close to a wall or tree and you can only take a wrong handed swing. Well now you have a club that has a face on both sides so you can take a legitimate swing at it.

The Two Way Chipper has a 18 ° loft and is preferred by those who want to land close to the edge of the green and get more roll. 

Add this chipper to your bag and have a true multi-purpose club.

Regular putter length steel shaft.

We can change length for juniors and ladies.

Perfect for golfers of all skill levels who are trying to bring consistency to their short game.
Better equipment = lower scores