Home > Systems, Upgrades, and Software > Compaq Armada E500

Click here to go back

115547 - Compaq Armada E500
Condition: Refurbished . Warranty:30 days .



Compaq Armada E500
Refurbished laptop with Windows 95, serial port and floppy drive + ...
---
Specifications:
Processor: Intel Pentium III 850 MHz CPU
Memory: 128MB upgradeable to 512MB
Hard Drive: 10 GB
CD-ROM Drive: Included.
Floppy Drive: Included
Operating System: Windows 95 installed
I/O Ports:
- One 25-pin Parallel Port
- One USB Port
- Two PCMCIA ports
- One 9-pin Serial Port
- One RJ11 Modem Port
- One RJ45 LAN Port
- One 15-pin VGA Port
- One PS/2 Port
- One TV Out port
- One infrared Port
- One external DC port
- Headphone and Microphone Jacks
Screen size 14.1" active matrix (TFT)
AC Adapter: Built-in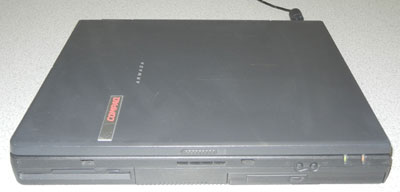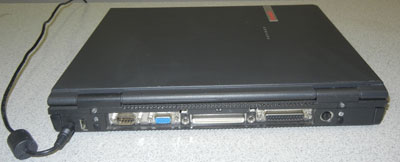 NOTE:

Battery is not covered under warranty. It may or may not hold charge. Even if the battery does not hold charge, you can use the laptop with the built-in AC adapter. Simply plug the adapter in your wall outlet and you are in business. You can always buy a new battery.
---