Home

Click here to go back

118878 - Maxam All-Purpose Tarp
Condition: New . Warranty:90 days .



Blue - Silver All Purpose Water Resistant Tarp
Heavy Duty Reinforced Corners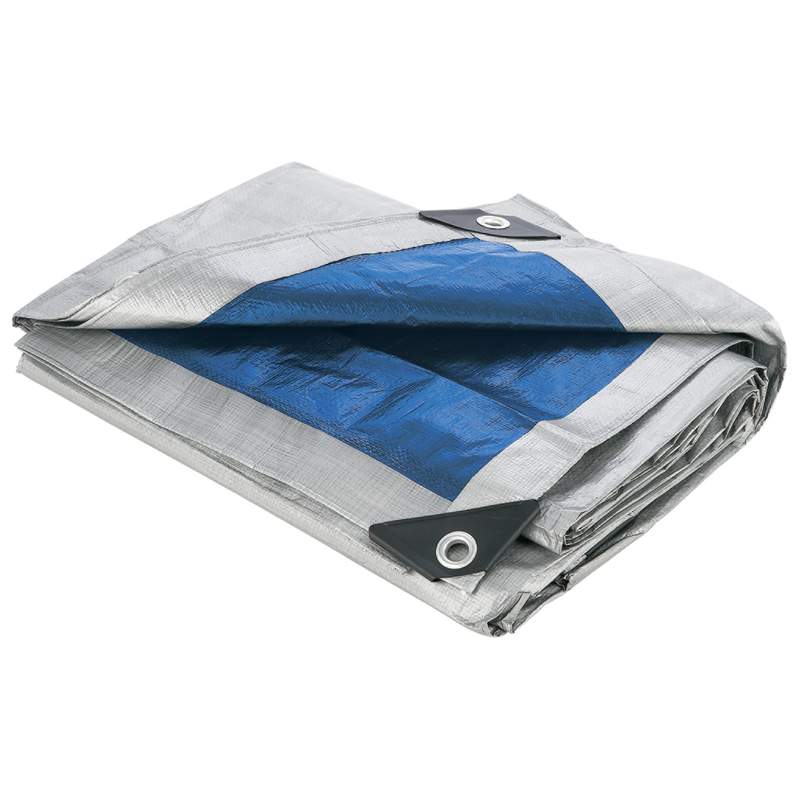 All-Purpose Tarp Features rope reinforced hems, water-, weather- and UV-resistant silver exterior, and tear-resistant, mildew-resistant interior/exterior lamination.
---
Poly woven tarp coated on both sides with polyethylene film. Water mildew and rust resistant.
Corners reinforced with plastic bars for heavy duty use with less wear and tear.
Rust resistant grommets approx every 3 feet along all four heat welded edges.
Two color reversible design gives you a choice. Silver on top, blue underneath.
Ideal for various outdoor uses.
Thickness: 5 mil
Please note: All of the tarp sizes are "Cut Sizes", the industry standard. The "Finished Size or Hemmed Size" is usually 6" shorter on each side For example, a 10' x 12' tarp has a Finished Size of 9'.4" x 11'.6"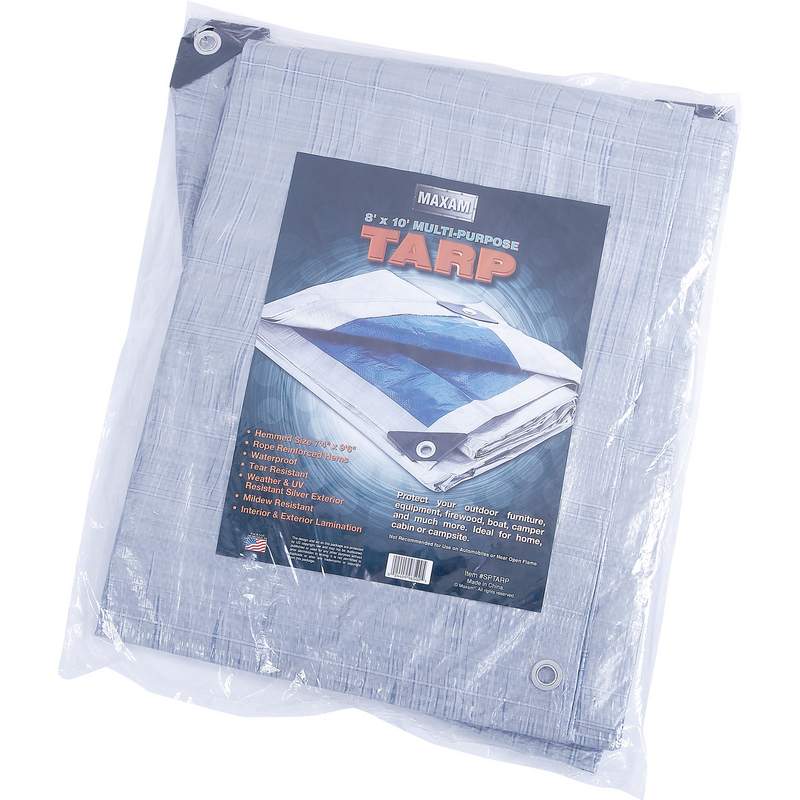 ---