Dummy Security Camera - Dome Style
Fake Security Camera
Non-Functioning Security Camera - Mini Dome Style CCTV Camera with flashing LED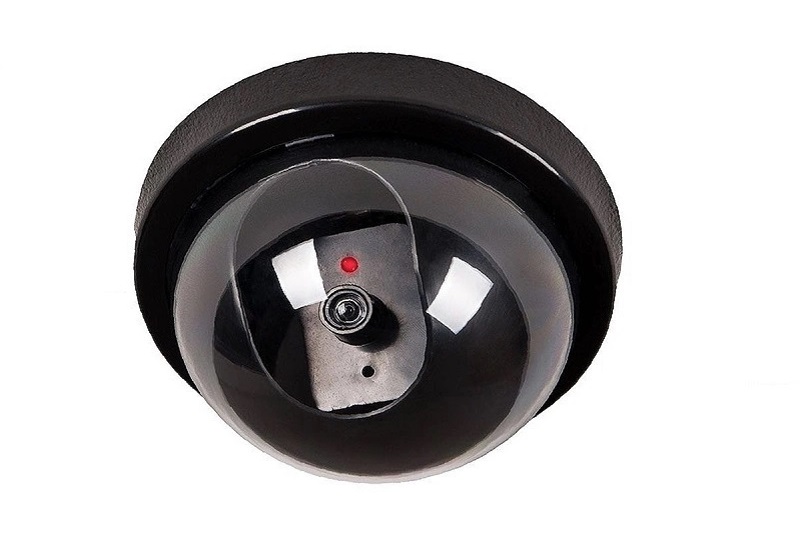 This is a low-cost effective fake camera for people seeking a real-looking dummy CCTV camera. Dummy cameras are great for improving security effectiveness as a simple decoy / deterrent. This inexpensive camera has a high resemblance to real cameras. Install at your home, business, hotel, parking lot, library, office, plant, community, storage and so on to deter crimes.
Design: Made of high quality and durable material. Compact design and easy to install. Looks like a real security camera.
Installation: Installs quickly and easily to the ceiling or wall using the included screws. No wiring is required. 2 AA batteries required for the blinking LED (Batteries NOT included).
Environment: Protect your homes, shops and businesses. Suitable for both indoor and outdoor usage. Mix dummy and real cameras to increase your security at a fraction of the cost of real cameras.
Package Includes: 1 x Dummy Dome Camera (Black), 2 x Screws.

Dummy Security Camera - Dome Style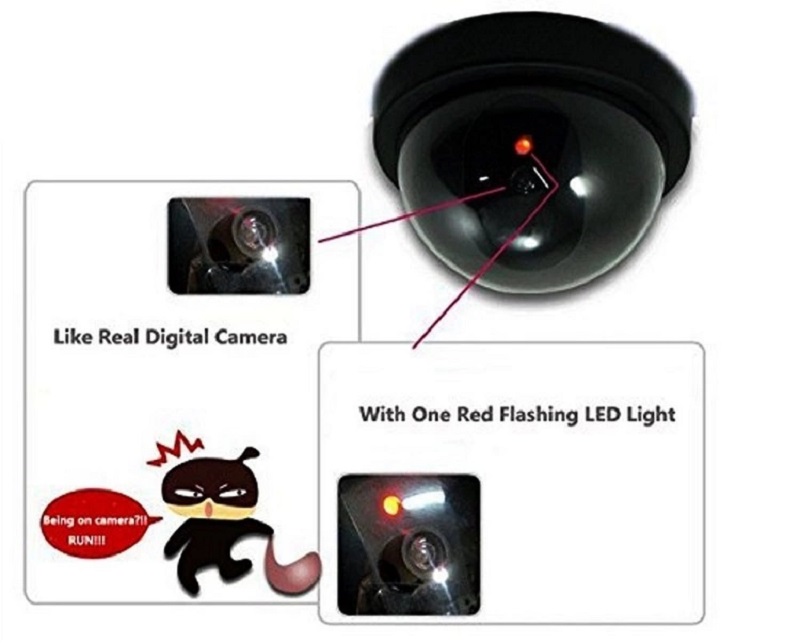 Fake Security Camera - Dome Style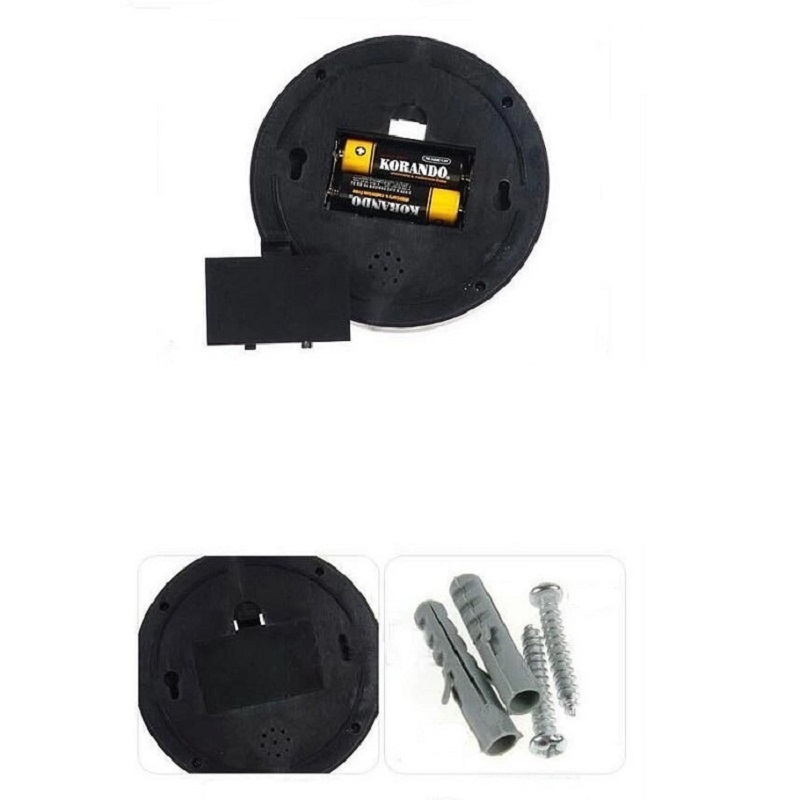 Dummy Security Camera - Dome Style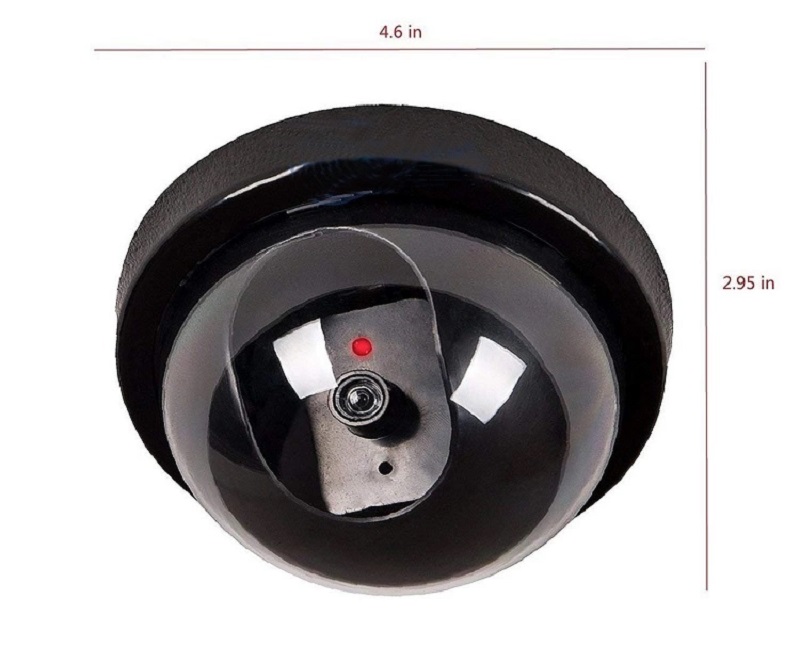 Fake Security Camera - Dome Style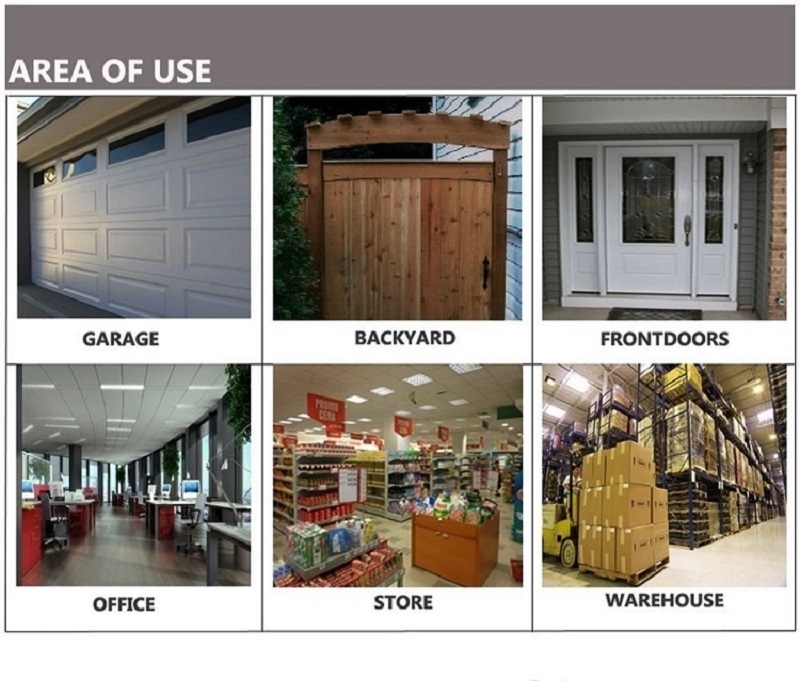 Dummy Security Camera - Dome Style