Long Sleeve Backless Mini Dress
Knitted Bodycon Sweater Dress
Turtleneck Sweater Mini Dress
It's a very Sexy Mini Sweater Dress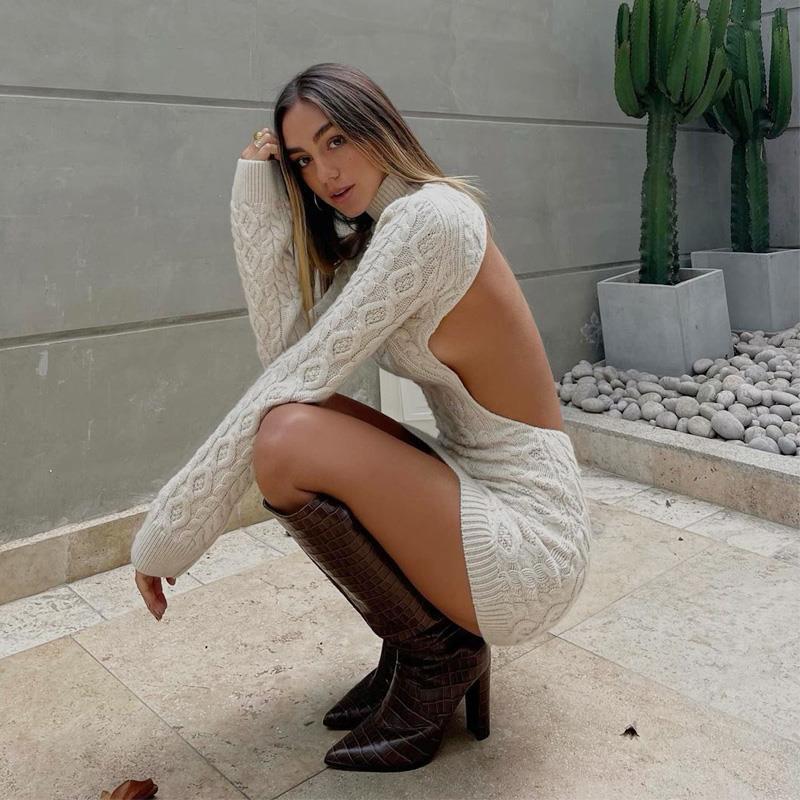 Knitted Bodycon Sweater Dress - Turtleneck Mini Dress - Open Back
Featuring a turtleneck sweater dress with button closures, long fitted sleeves, ribbed cuffs, a bodycon silhouette with back & side cut-outs and cable knit patterns throughout.
Knitted fabric.
Casual sweater sexy open back dress.
Made of high-quality cotton blend fabric.
Soft and skin-friendly, wear-resistant and elastic, breathable and absorbing sweat, comfortable to wear.
The solid color long sleeve turtleneck knitted dress is close-fitting style and backless design.
Cable knit, long sleeve dress,soft knitted women sweater dress
Backless,slim body, slim fit sweater dress.
Accentuates your body curves.
Color: Off-white / ivory color.
Very cute with boots! Wear it with stilettos or knee high boots & coat for an elevated look!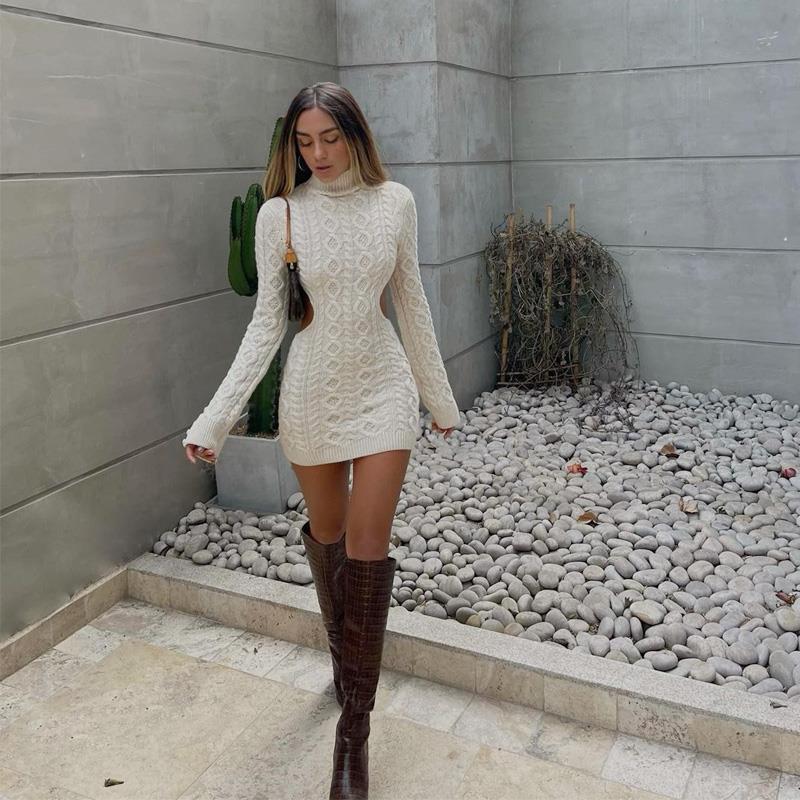 Long Sleeve Backless Mini Dress, Knitted Bodycon Turtleneck Sweater Dress - Mini Dress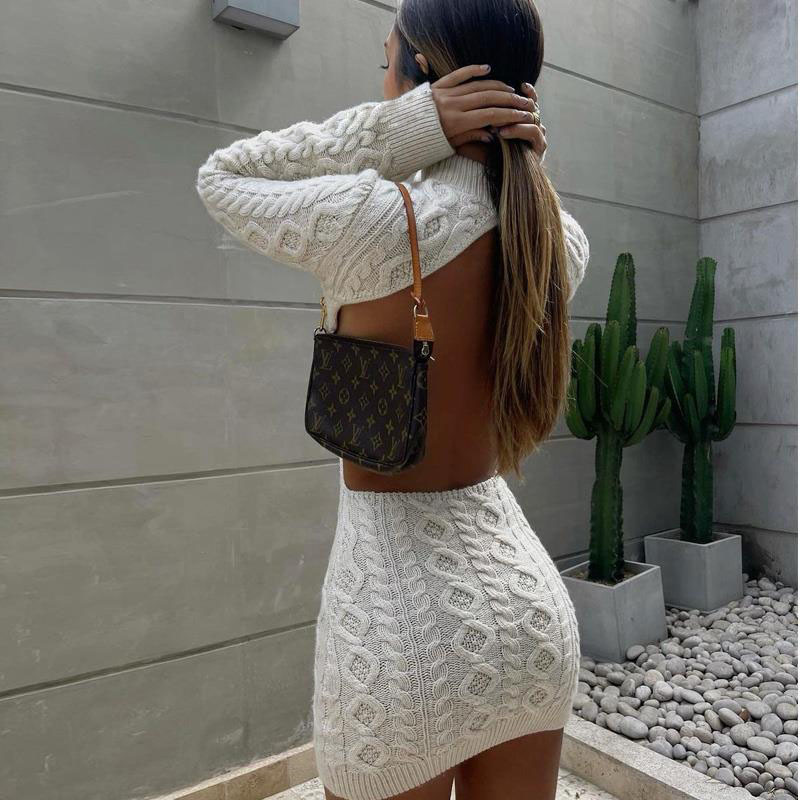 Long Sleeve Backless Mini Dress, Knitted Bodycon Sweater Dress - Mini Dress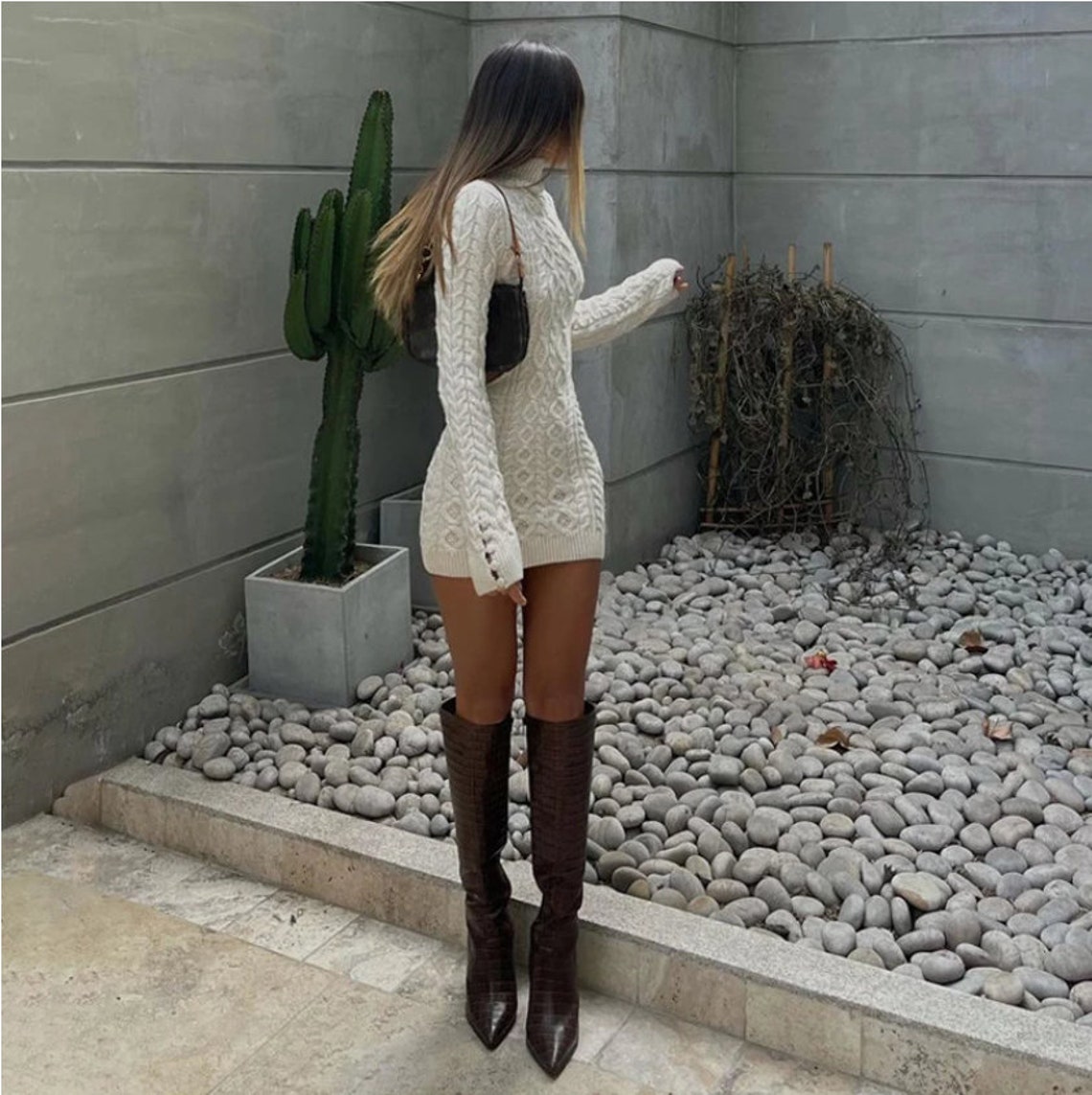 Long Sleeve Backless Mini Dress, Knitted Bodycon Turtleneck Sweater Dress - Mini Dress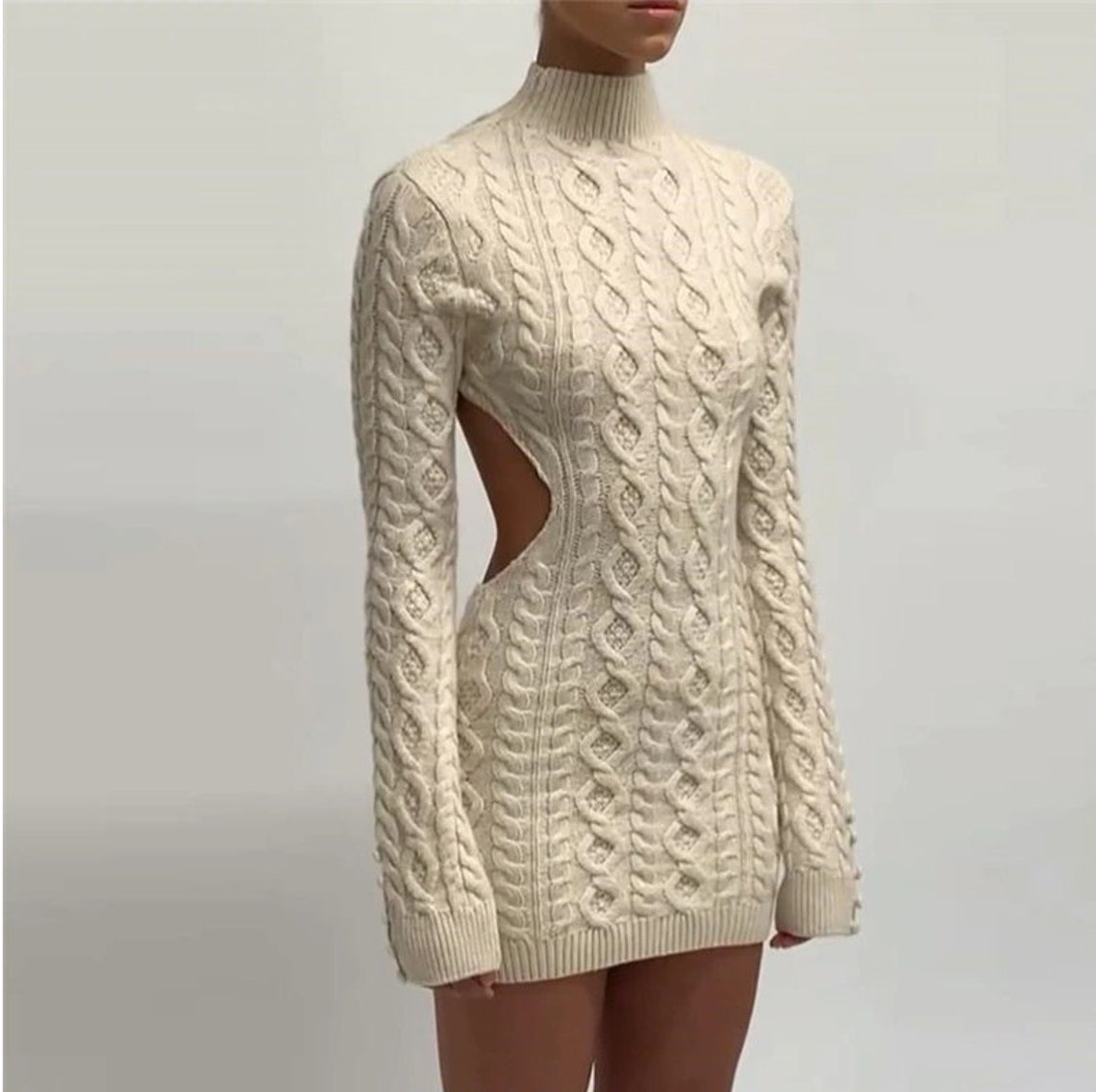 Long Sleeve Backless Mini Dress, Knitted Bodycon Sweater Dress - Mini Dress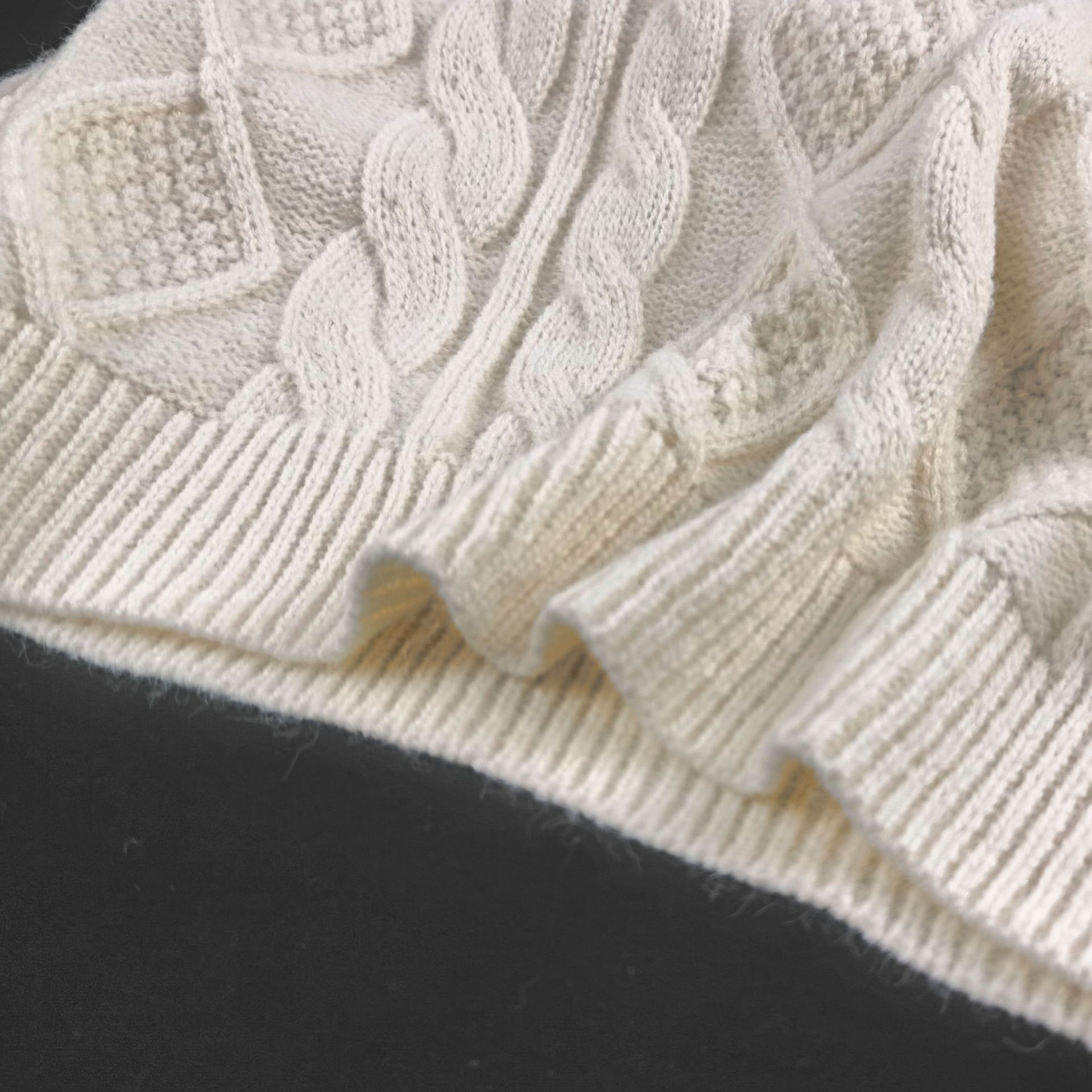 Long Sleeve Backless Mini Dress, Knitted Bodycon Sweater Dress - Mini Dress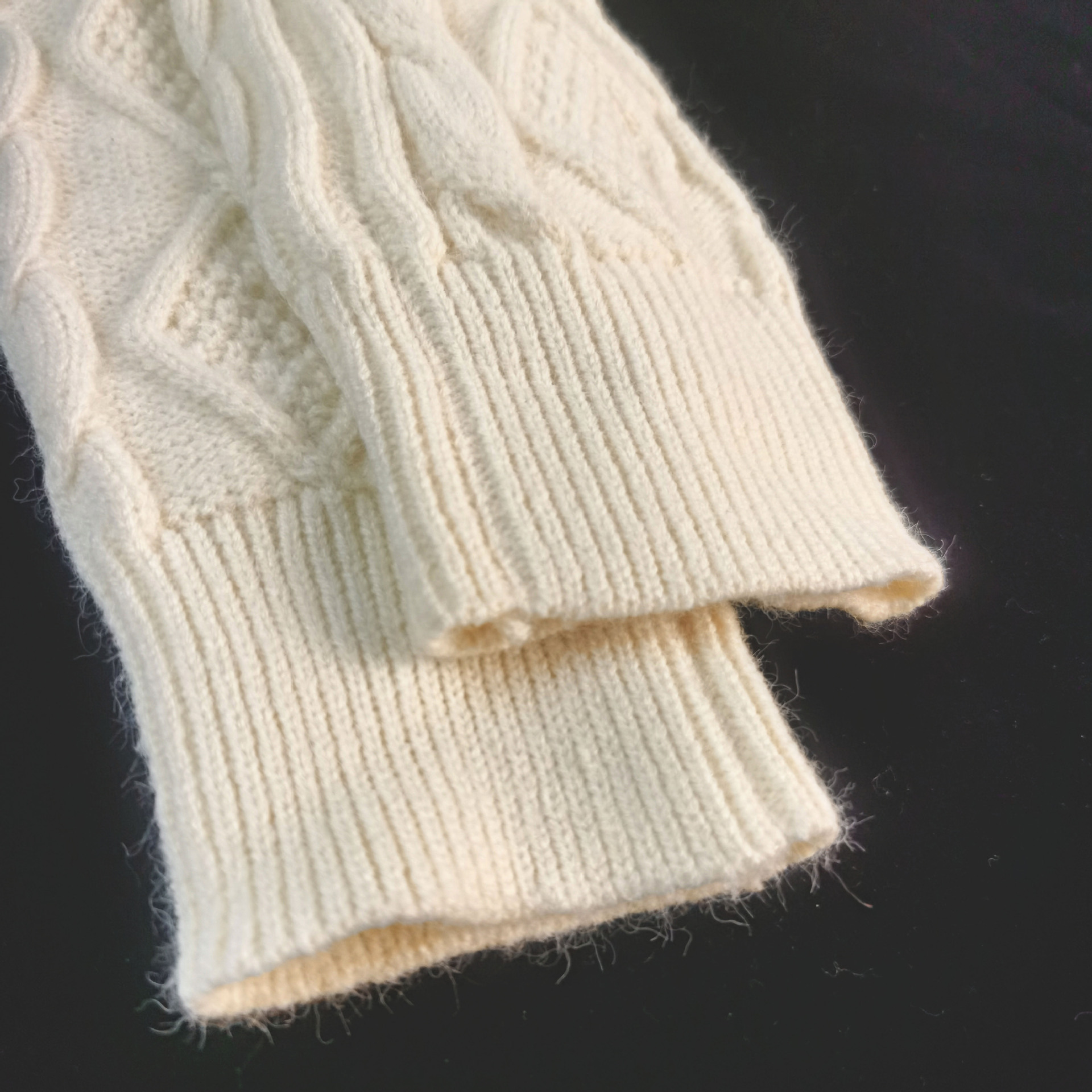 Long Sleeve Backless Mini Dress, Knitted Bodycon Sweater Dress - Mini Dress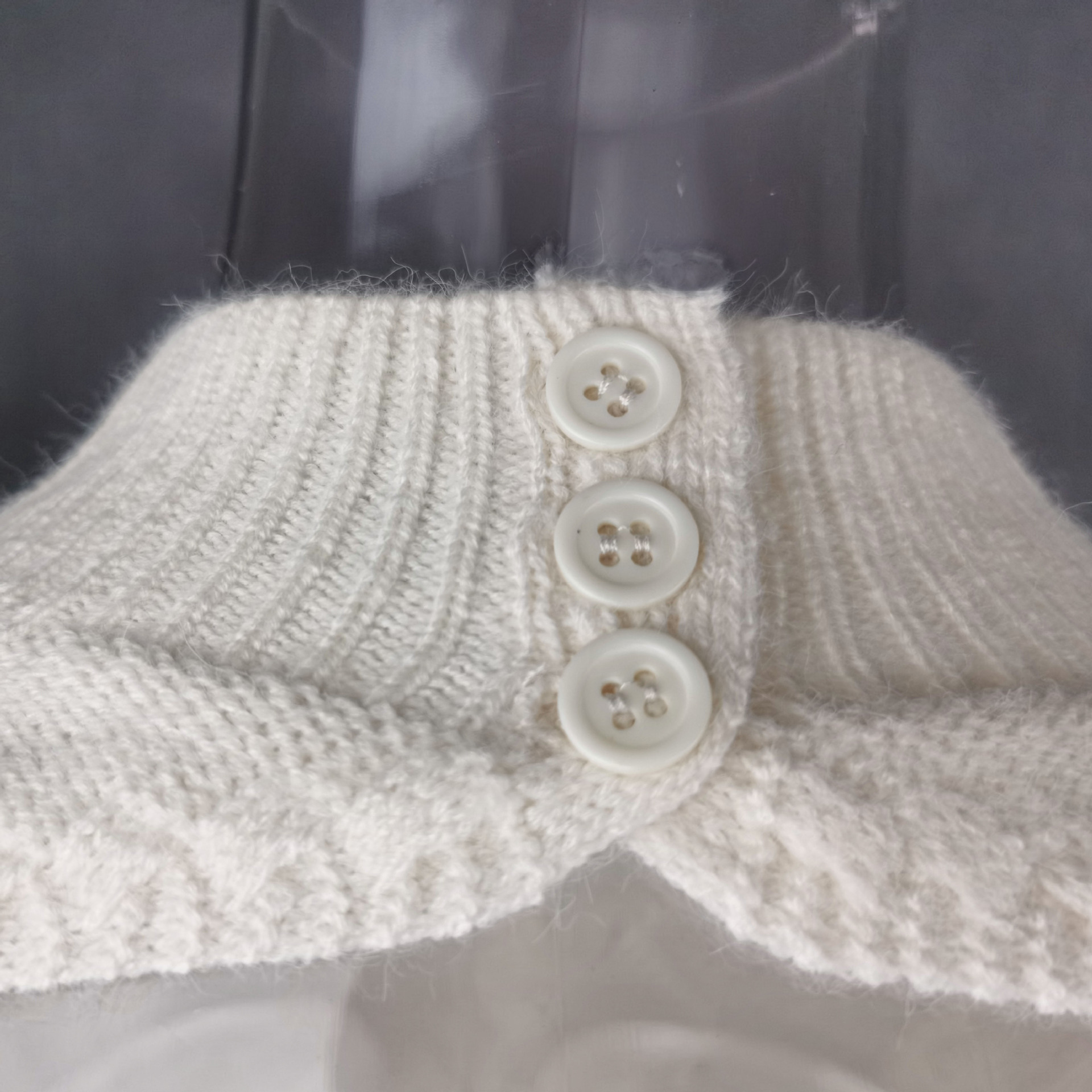 Long Sleeve Backless Mini Dress, Knitted Bodycon Turtleneck Sweater Dress - Mini Dress