Kitchen Cabinet Hook Rack Hanger
For Thin Doors (2 Pack) Kitchen Pantry Bathroom Cabinets
Kitchen Doors, Pantry Doors, Under the Sink Doors
5-Hook Over-the-Door Metal Rack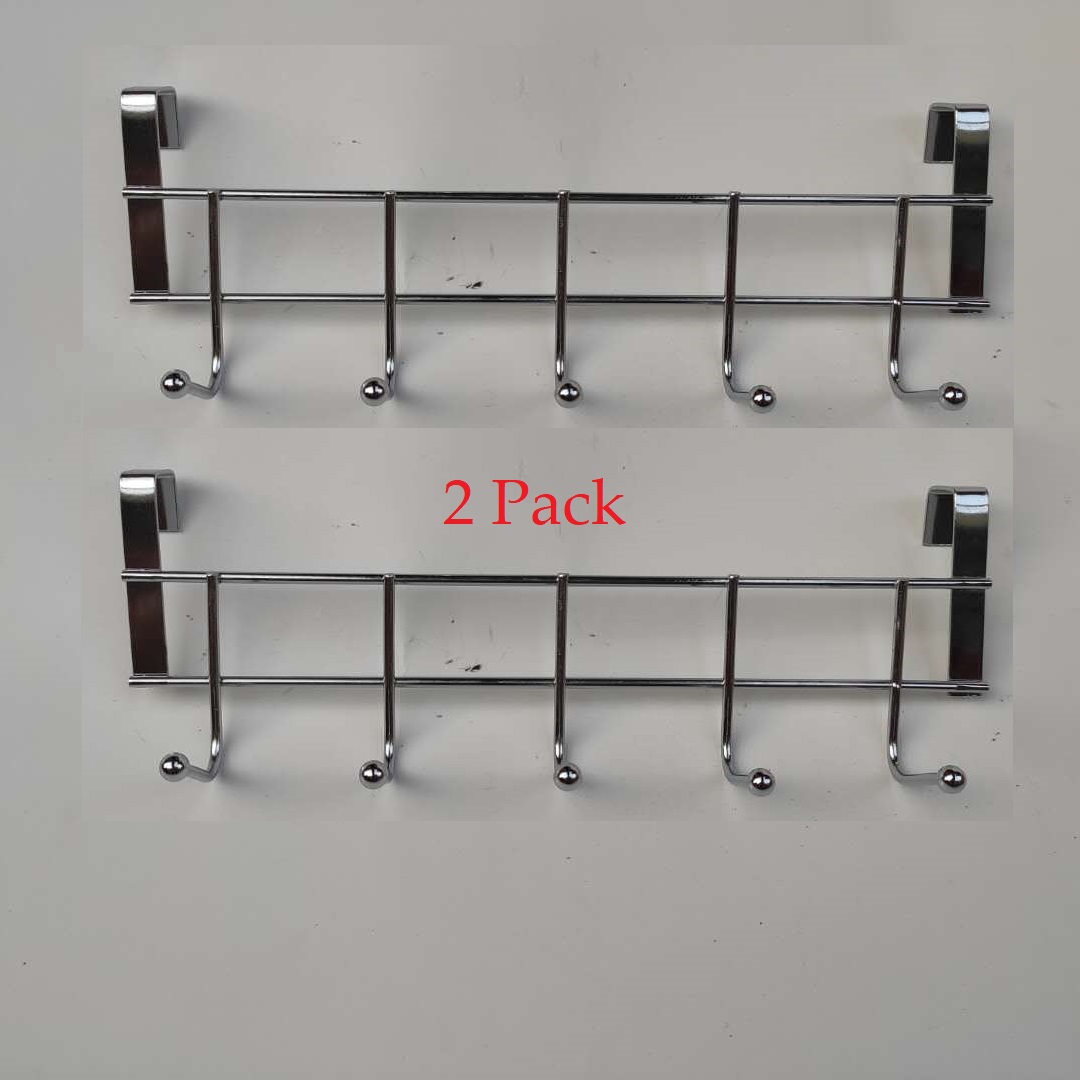 Strong stable metal construction
This over-the-door hook rack fits securely over thin doors, that is, less than 1" thick. For example, Kitchen Doors, Pantry Doors, Under the Sink Doors etc.
5 hooks made of durable heavy gauge stainless steel
Bendable for adjustment to the thickness of the door.
Easily add convenient space-saving storage hooks no hardware or screws or other mounting hardware required.
Easy to clean.
Flexible bracket, fits over interior doors up to 1 inch thick, better if they are a shade less than 1" thick.
Size:
2 Pack - You get two hook racks.
Perfect for anyone who needs more hanging space in the kitchen, pantry, below the sink, office cabinets, etc.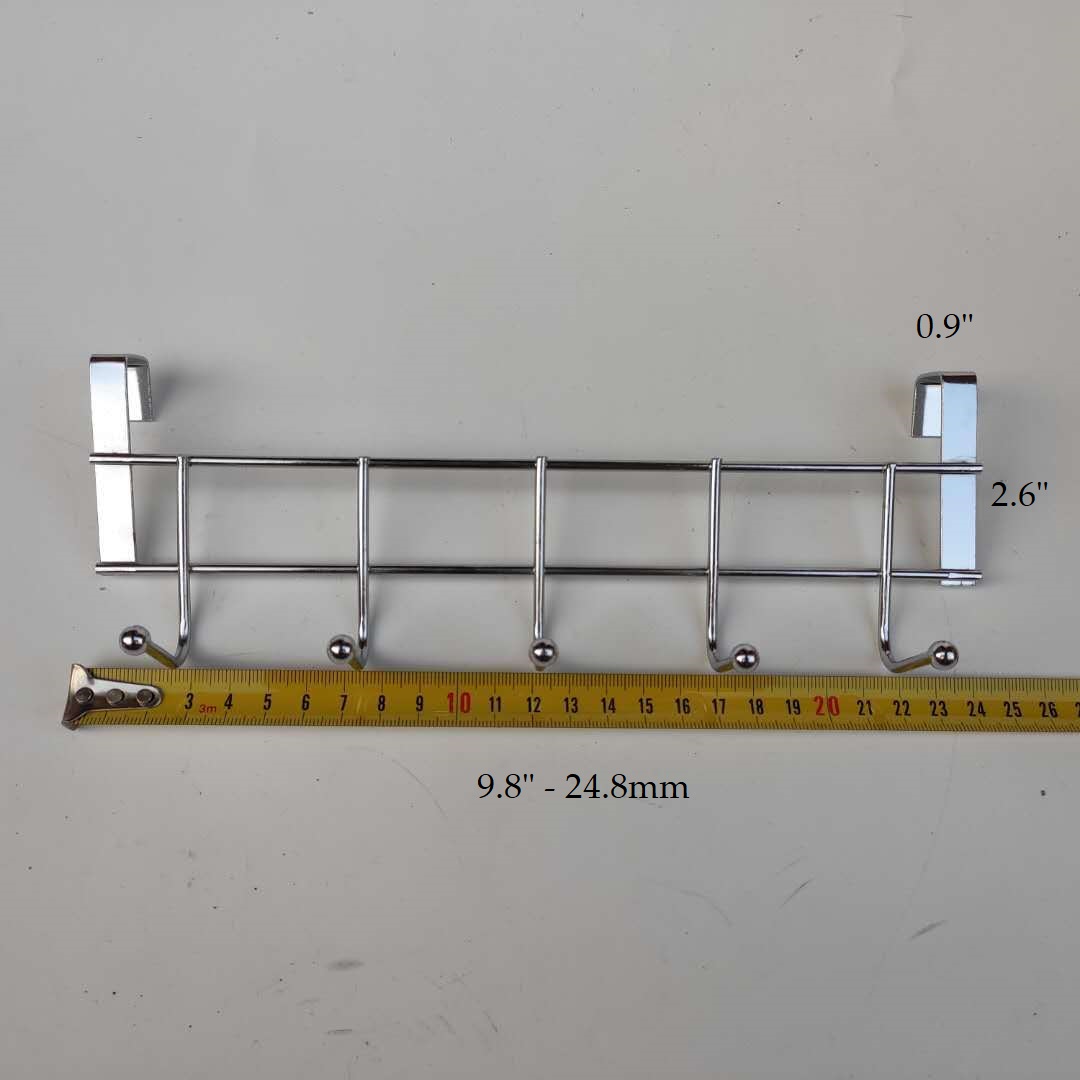 Over The Door Hook Rack Hanger - Organizer Rack - For thin doors. Kitchen Doors, Pantry Doors, Under the Sink Doors,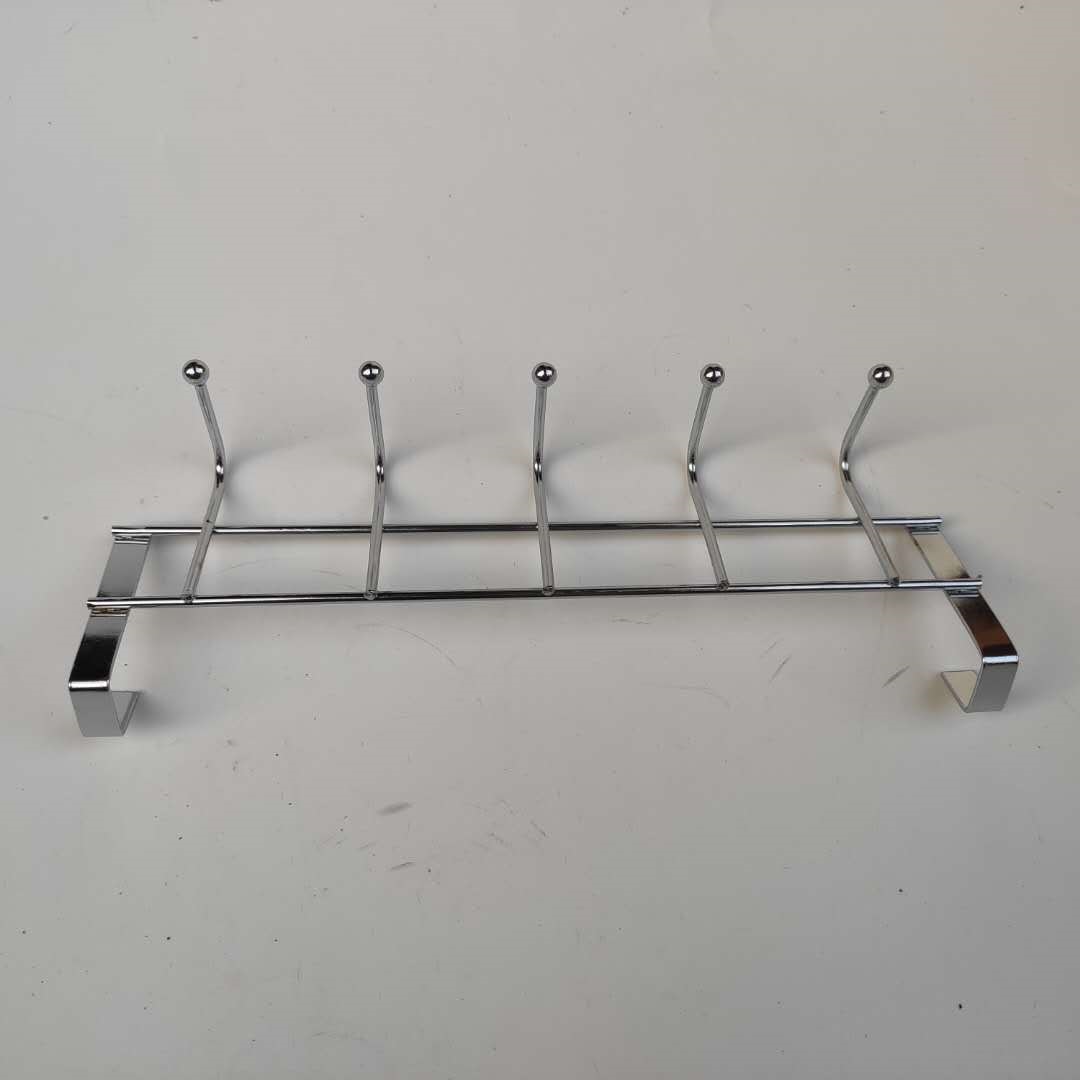 Over The Door Hook Rack Hanger - Organizer Rack - For thin doors. Kitchen Doors, Pantry Doors, Under the Sink Doors,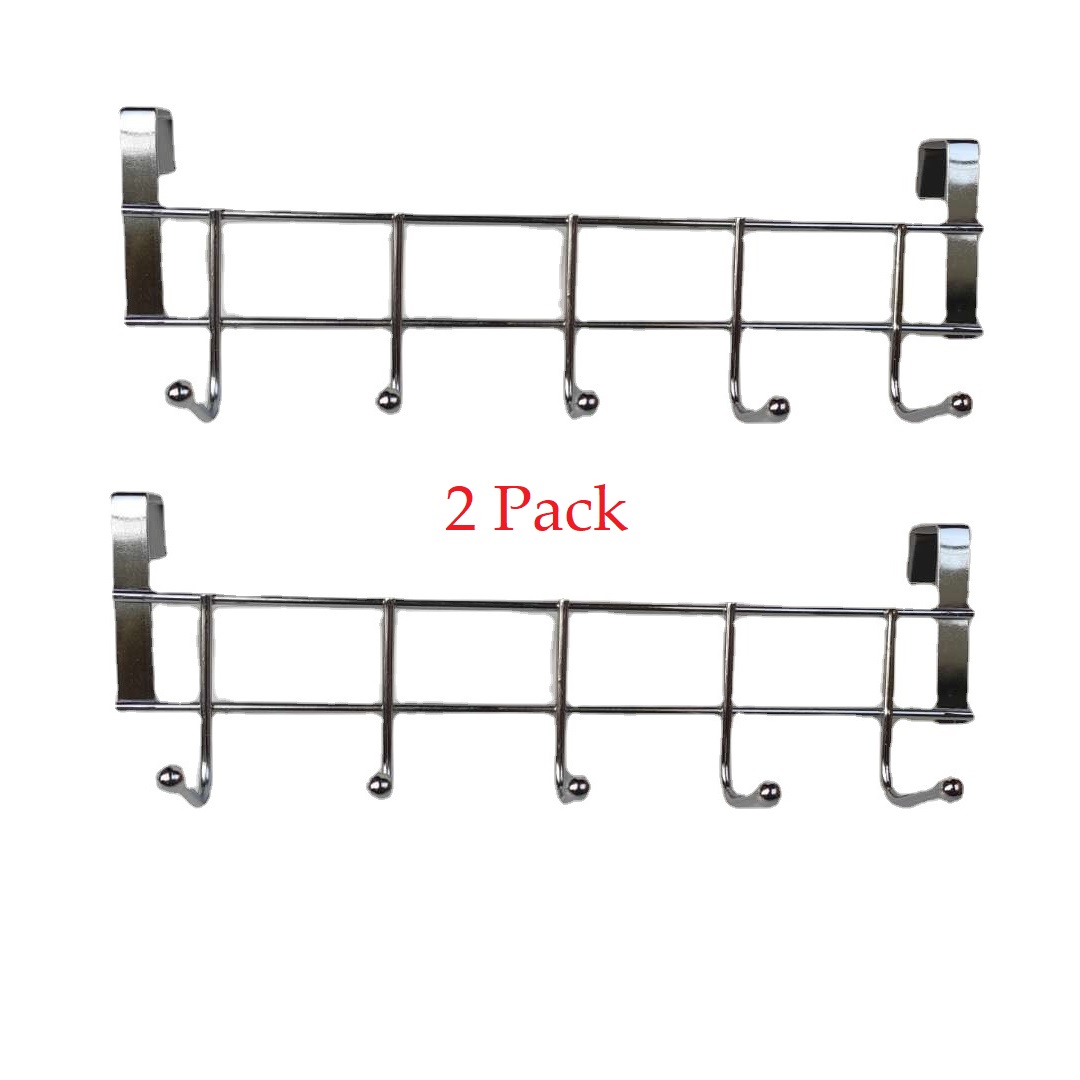 Kitchen Cabinet Hook Rack Hanger
For Thin Doors (2 Pack) Kitchen Pantry Bathroom Cabinets
Kitchen Doors, Pantry Doors, Under the Sink Doors
5-Hook Over-the-Door Metal Rack