Tummy Control Wide Waistband High Rise Ruched Shorts
Push-up and butt lifting design, sexy high cut with side laces
Hides tummy flab and gives you a toned sexy look
Color: Black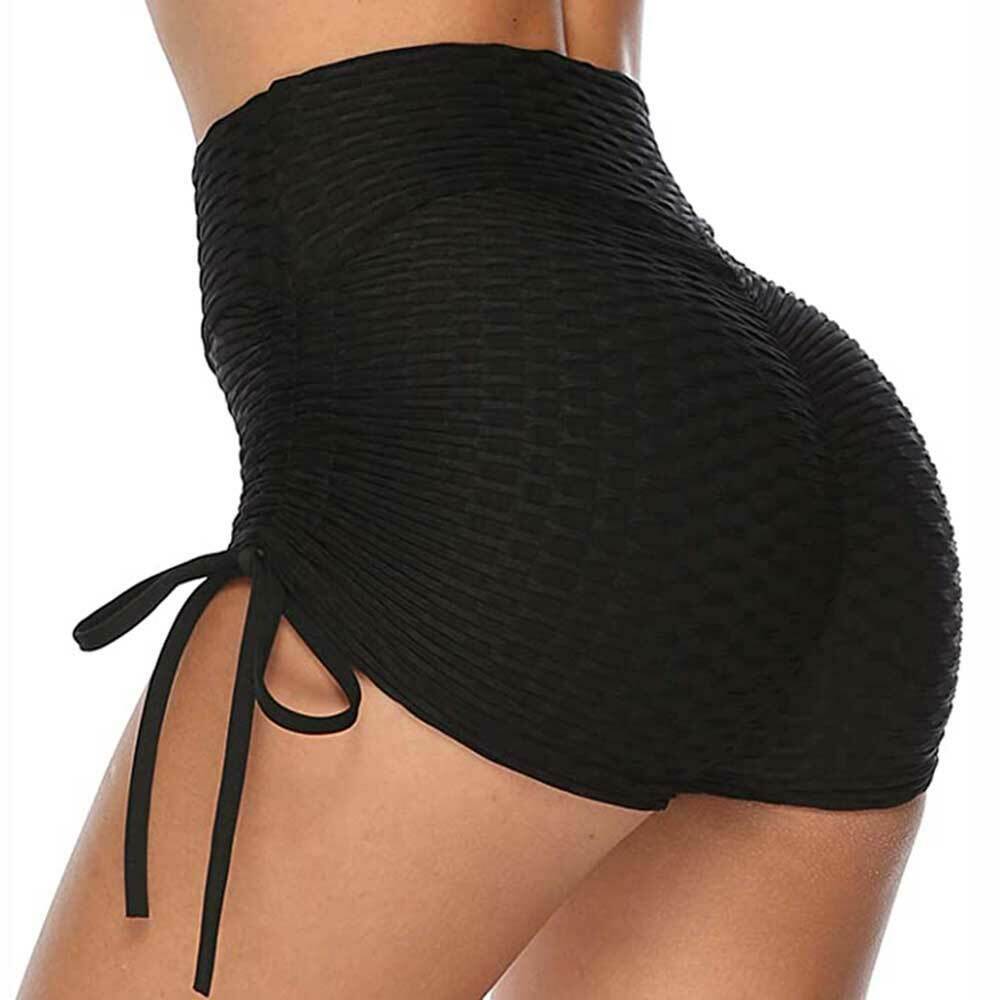 Why these sexy shorts are so popular?
High Waistband - The High Rise high waist of these shorts hides your tummy fat and gives you a flatter looking abdomen. The wide waistband has stretch in it.
Ruched Design - The butt lifting design of these ruched shorts makes your booty pop. You'll look good and feel good.
Anti Cellulite - The anti-cellulite 3D bubble texture design covers the appearance of cellulite and imperfections and makes your butt look toned. These pants give you an overall fitter and sexier look.
Non See-through and tear-resistant. 
Comfort: The fabric is a blend of Spandex, Polyester and Acrylic. They are soft and stretchy, minimizes chafing, are comfortable and adjust to your body.(machine wash cold; hang dry)
Style: Very popular among women who have a more active life style or at least want to give the appearance of one.
Occasion: Wear them to the gym, for a walk or run, or with a casual crop top for a sexy active look.
Color: Black
Sizes Available: S, M, L, XL. See size chart. The fabric has stretch in it.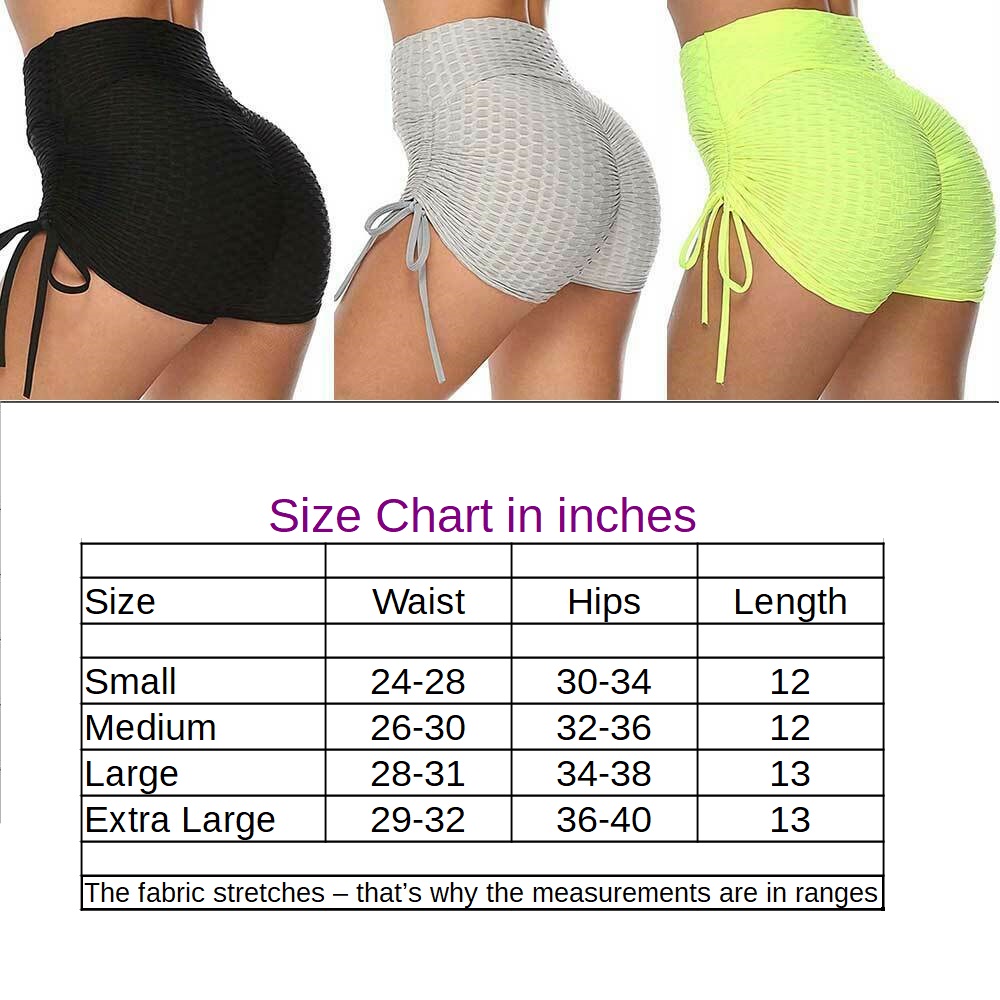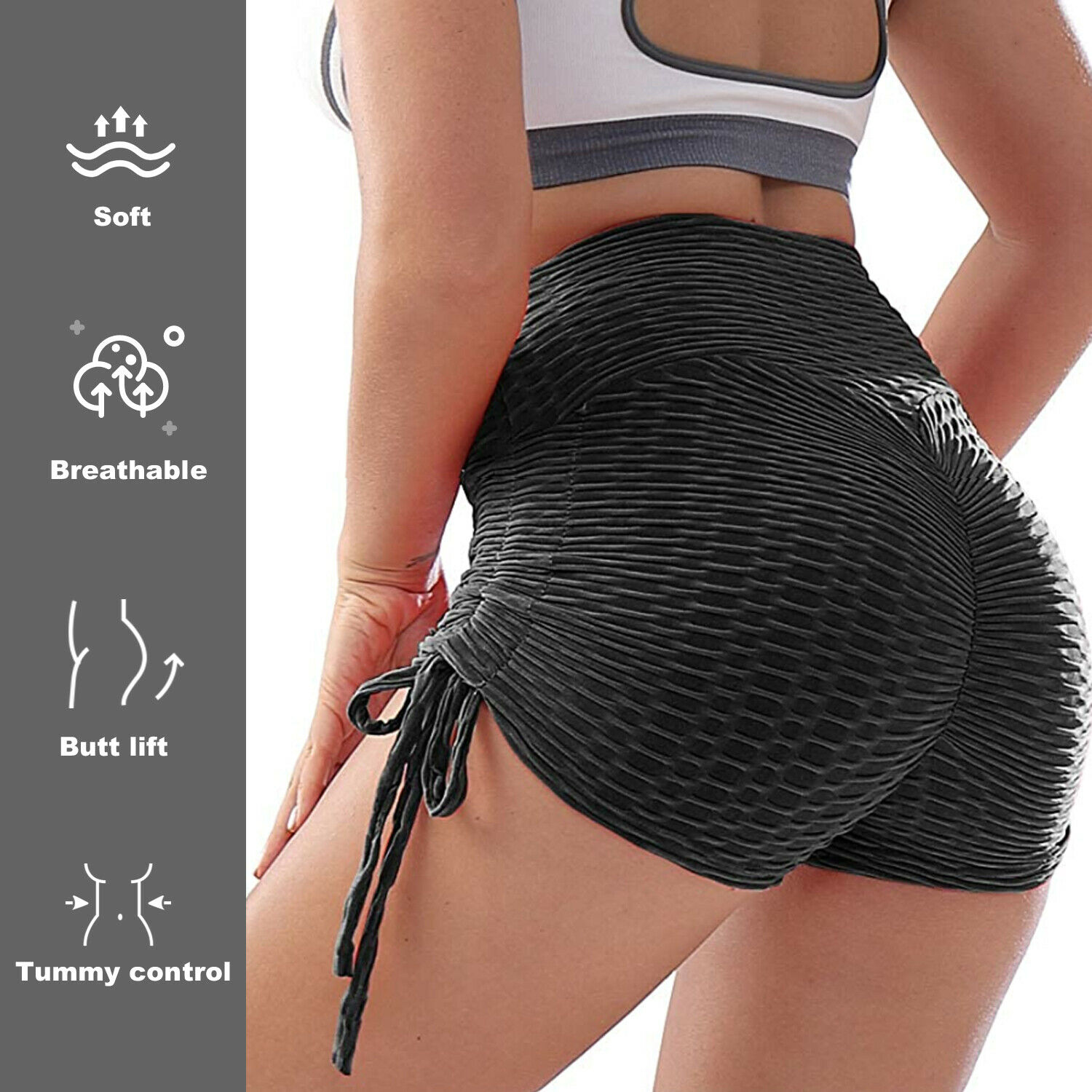 Tummy Control Wide Waistband High Rise Ruched Shorts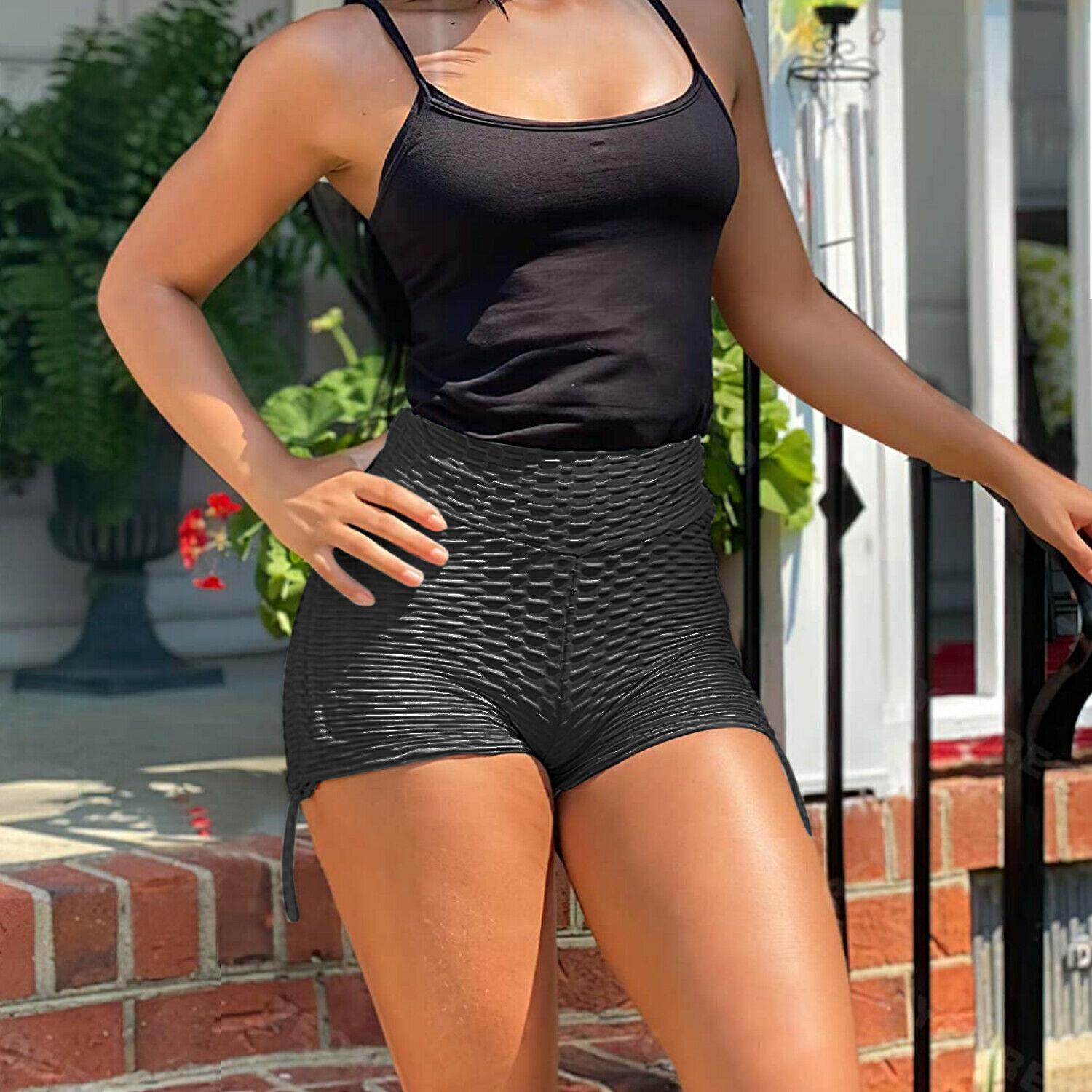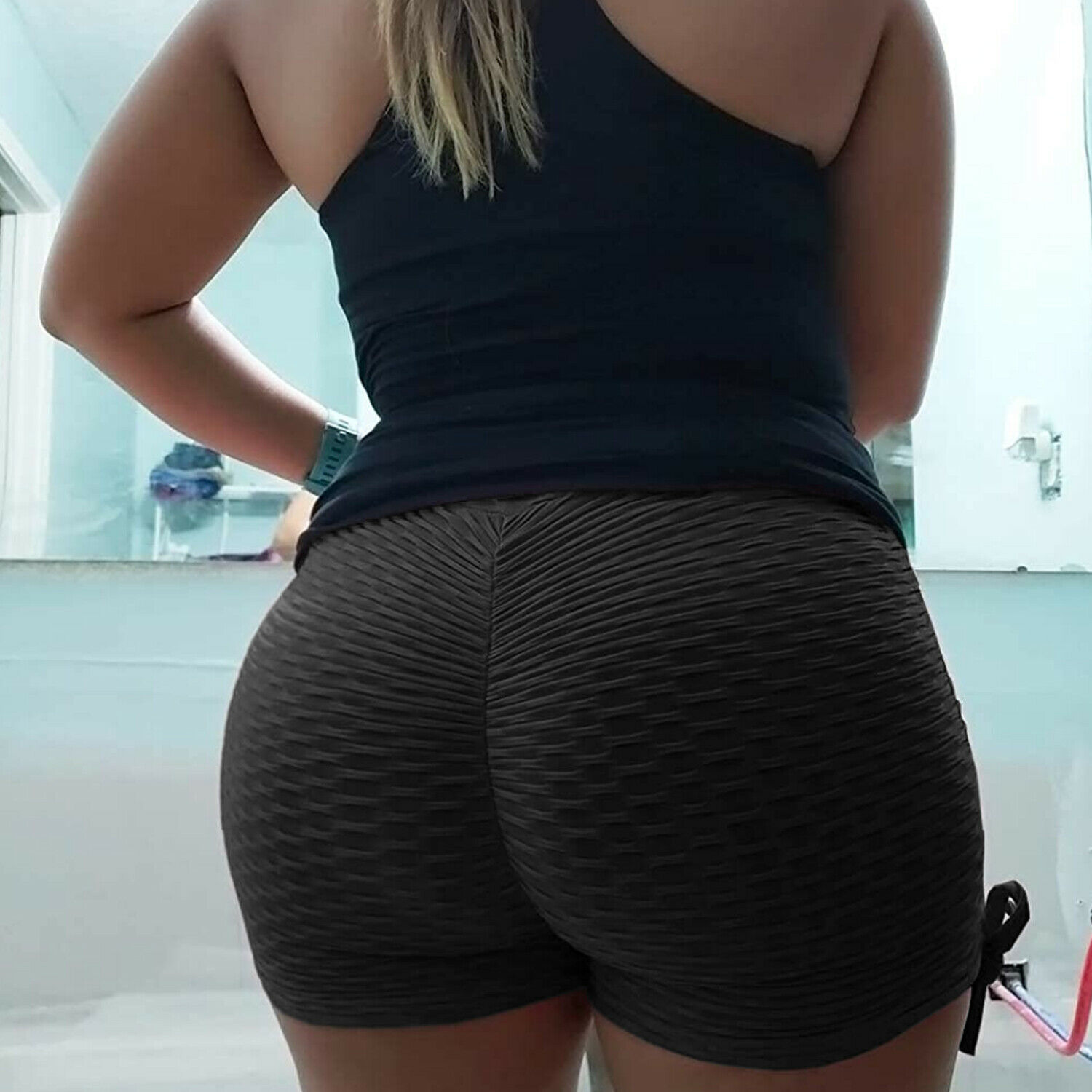 Tummy Control Wide Waistband High Rise Ruched Shorts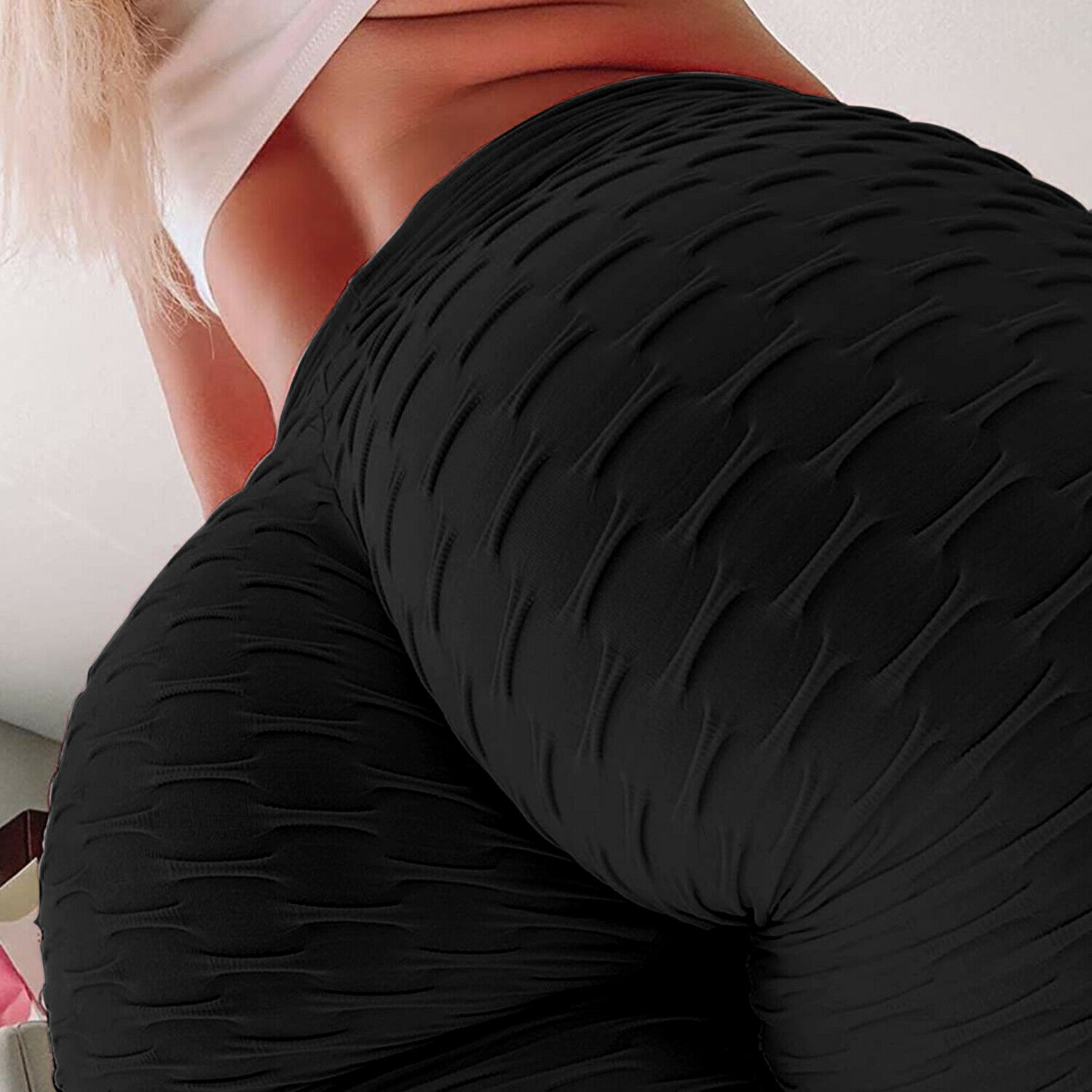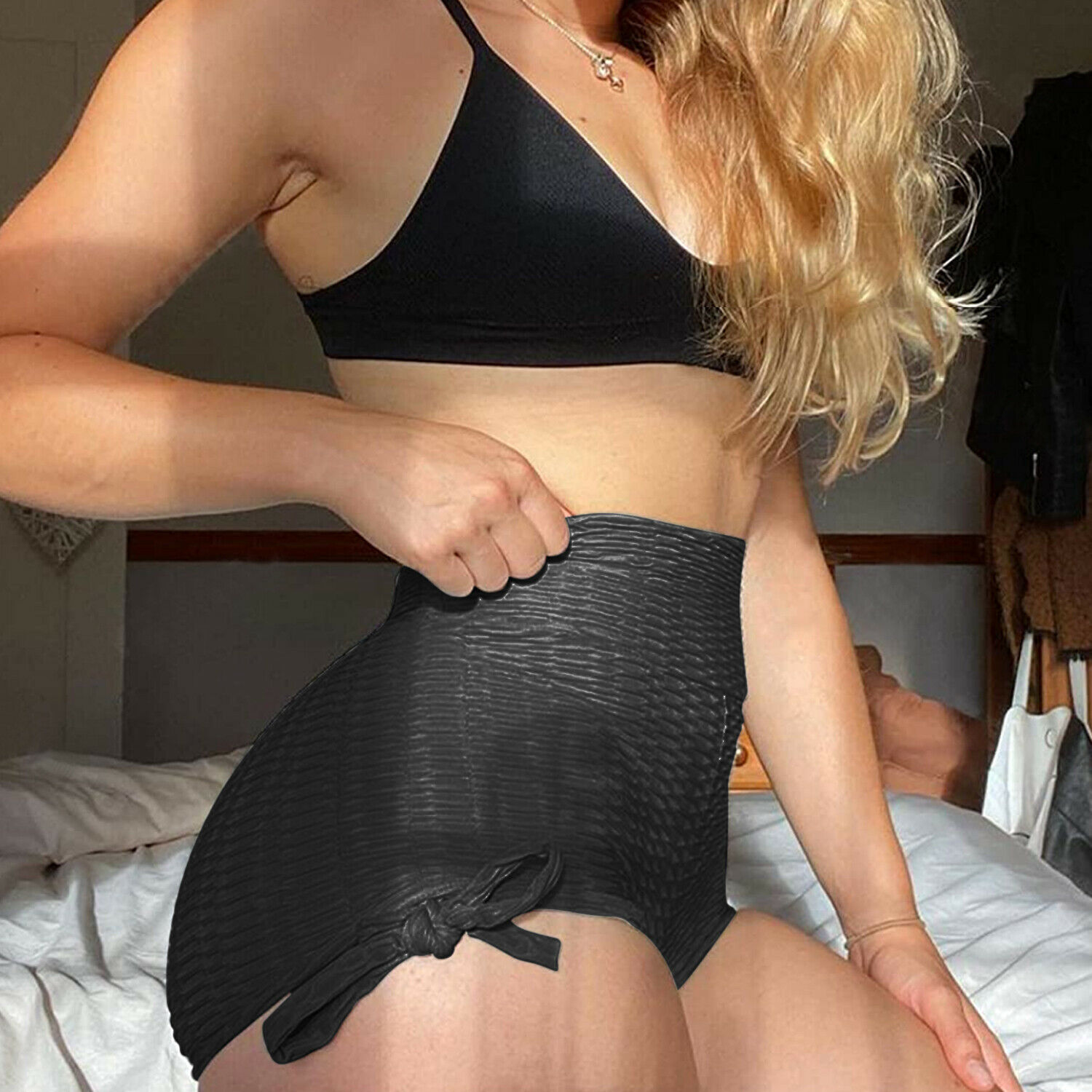 Tummy Control Wide Waistband High Rise Ruched Shorts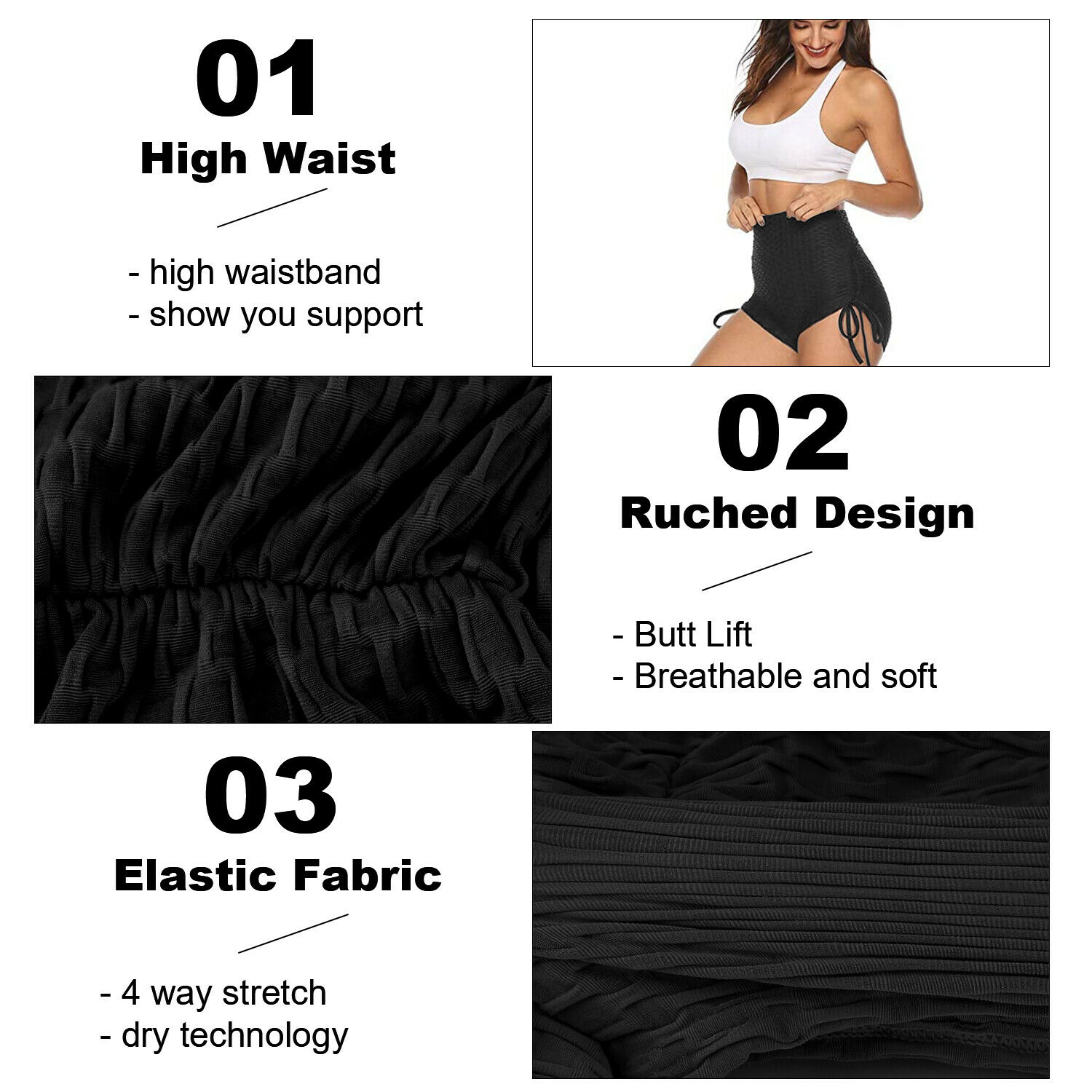 Tummy Control Wide Waistband High Rise Ruched Shorts
Push-up and butt lifting design, sexy high cut with side laces
Hides tummy flab and gives you a toned sexy look
Color: Black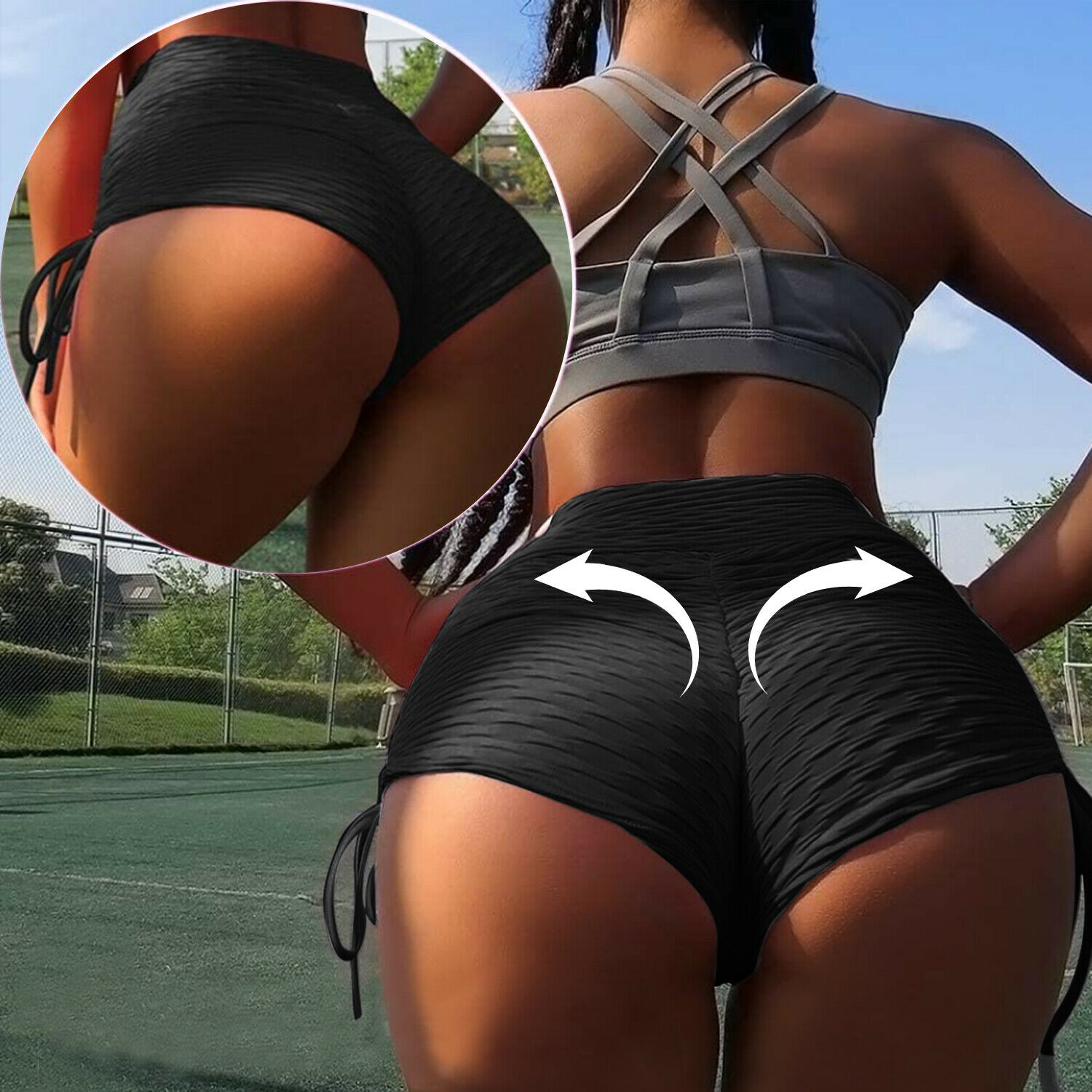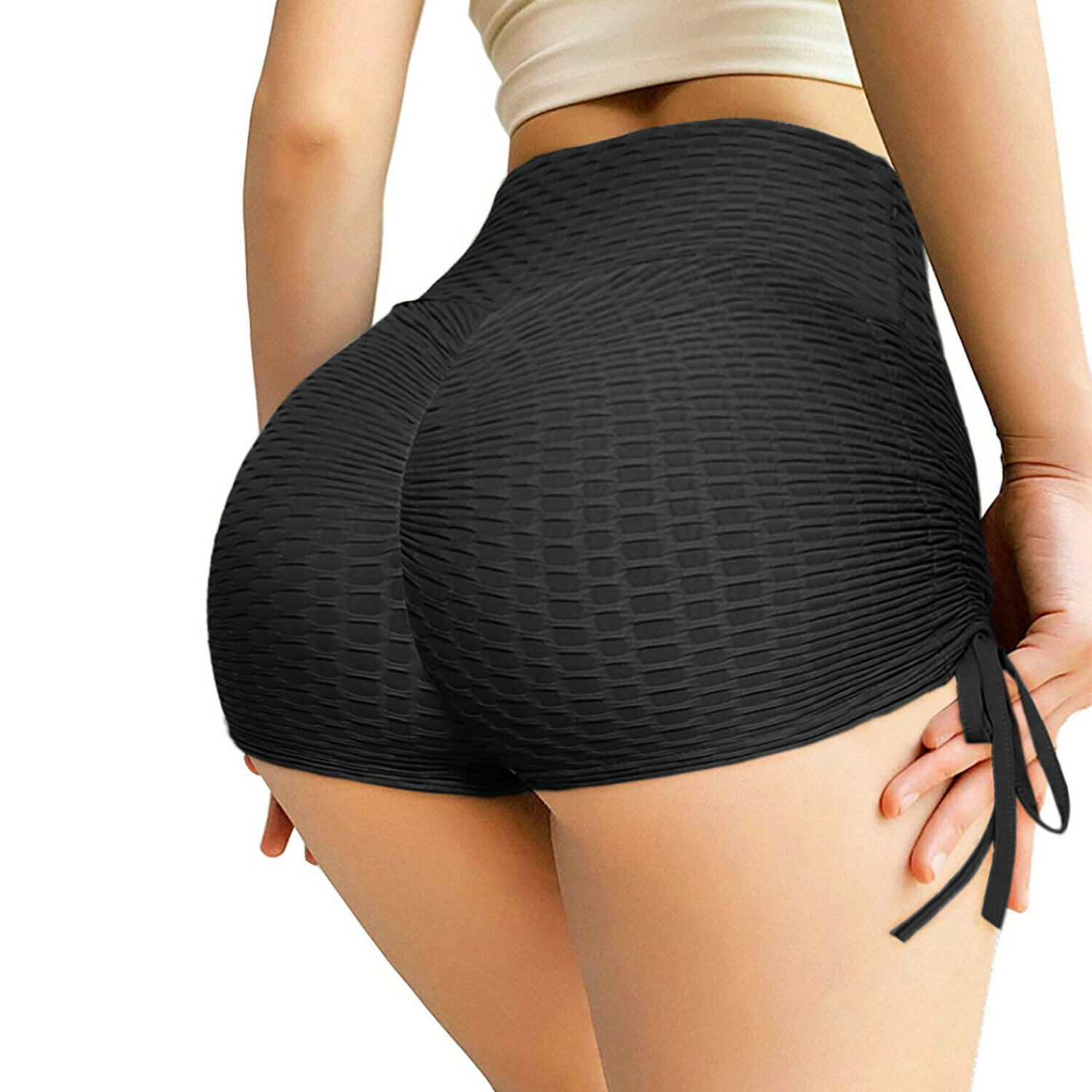 Tummy Control Wide Waistband High Rise Ruched Shorts Push-up and butt lifting design, sexy high cut with side laces Hides tummy flab and gives you a toned sexy look Color: Black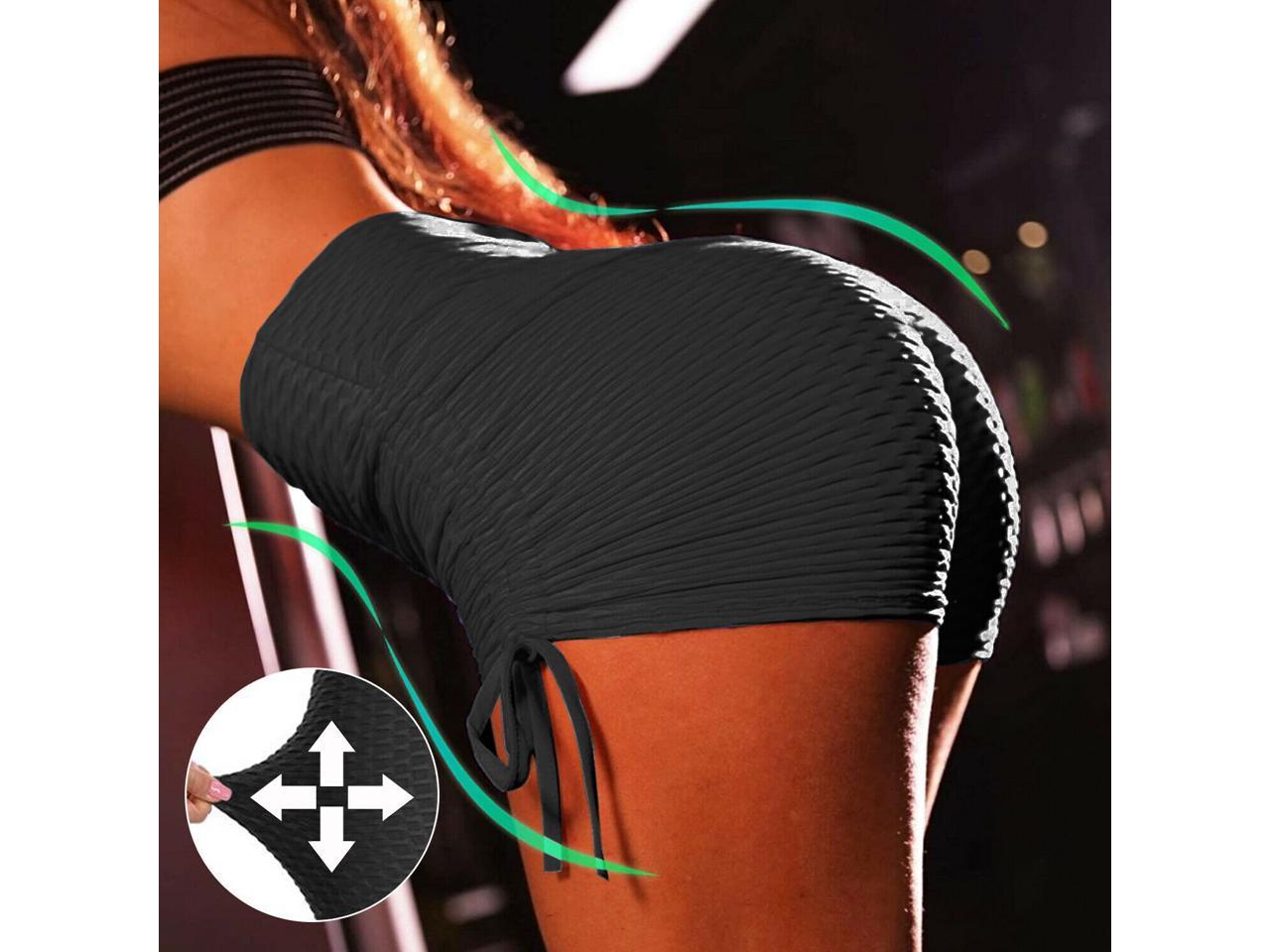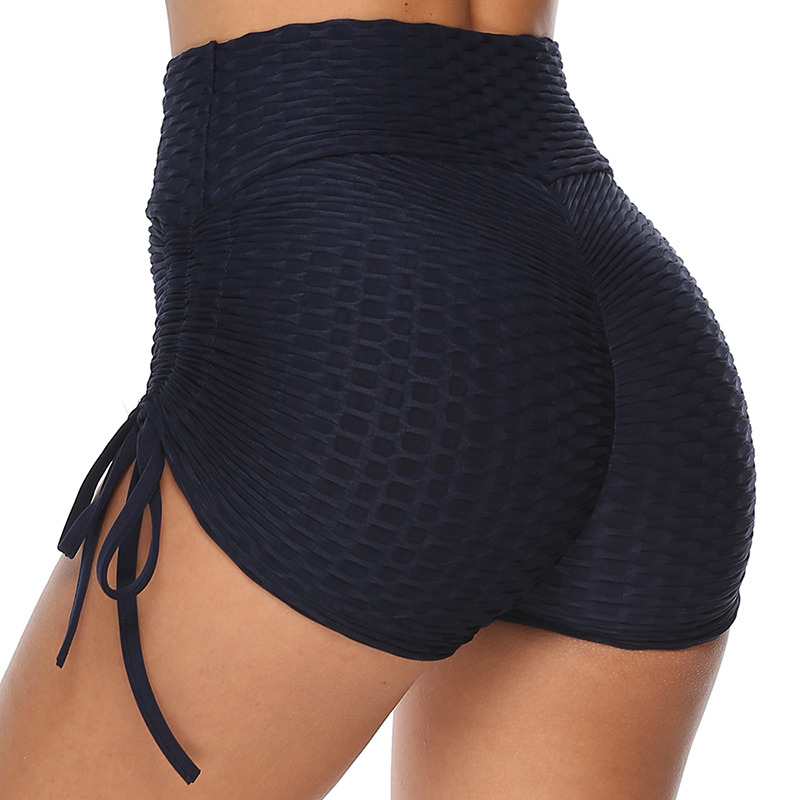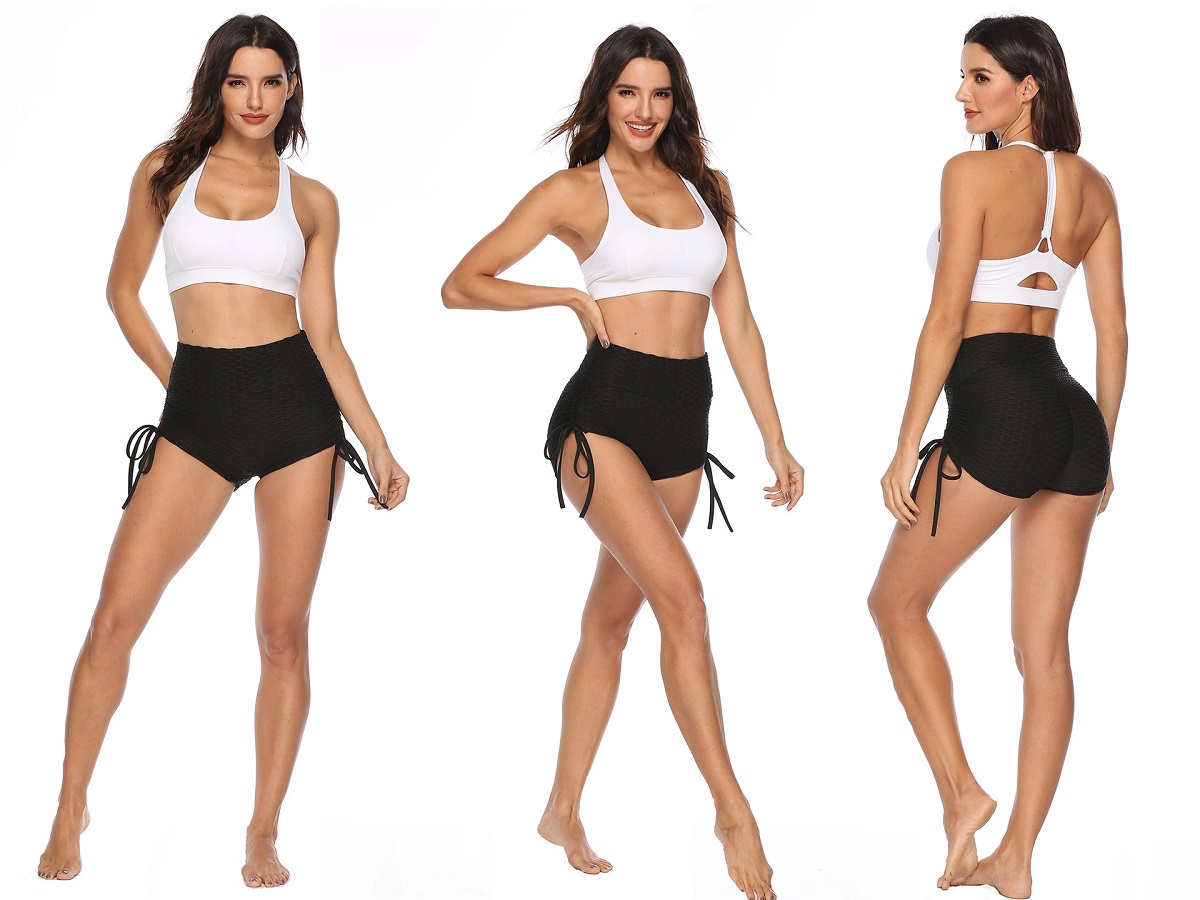 Tummy Control Wide Waistband High Rise Ruched Shorts Push-up and butt lifting design, sexy high cut with side laces Hides tummy flab and gives you a toned sexy look Color: Black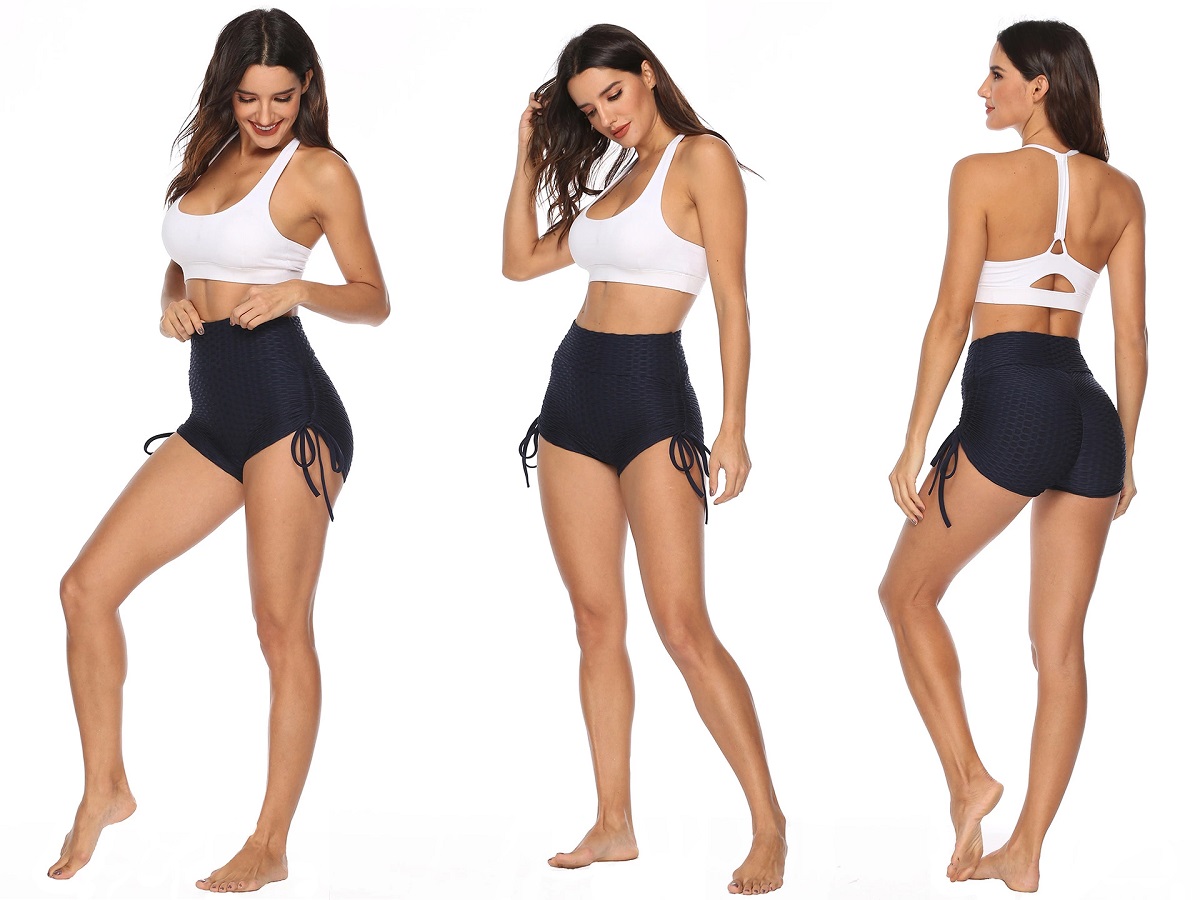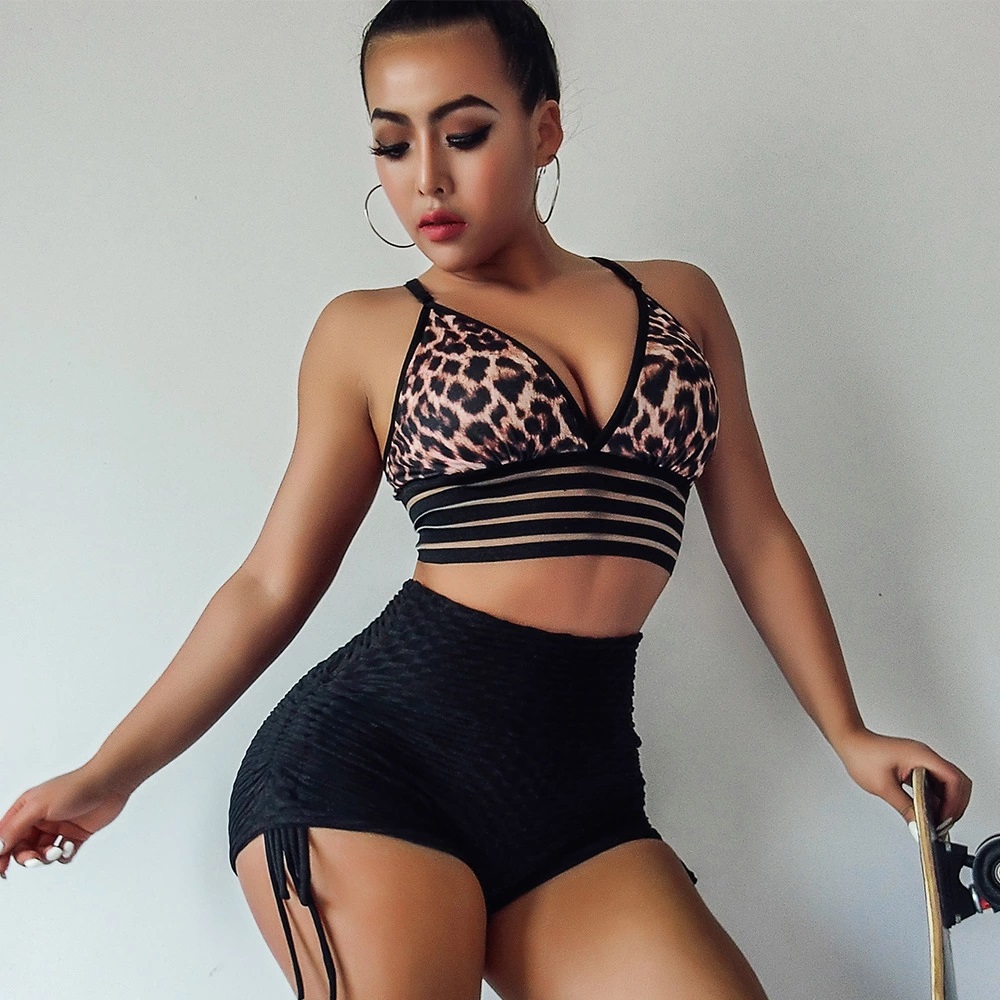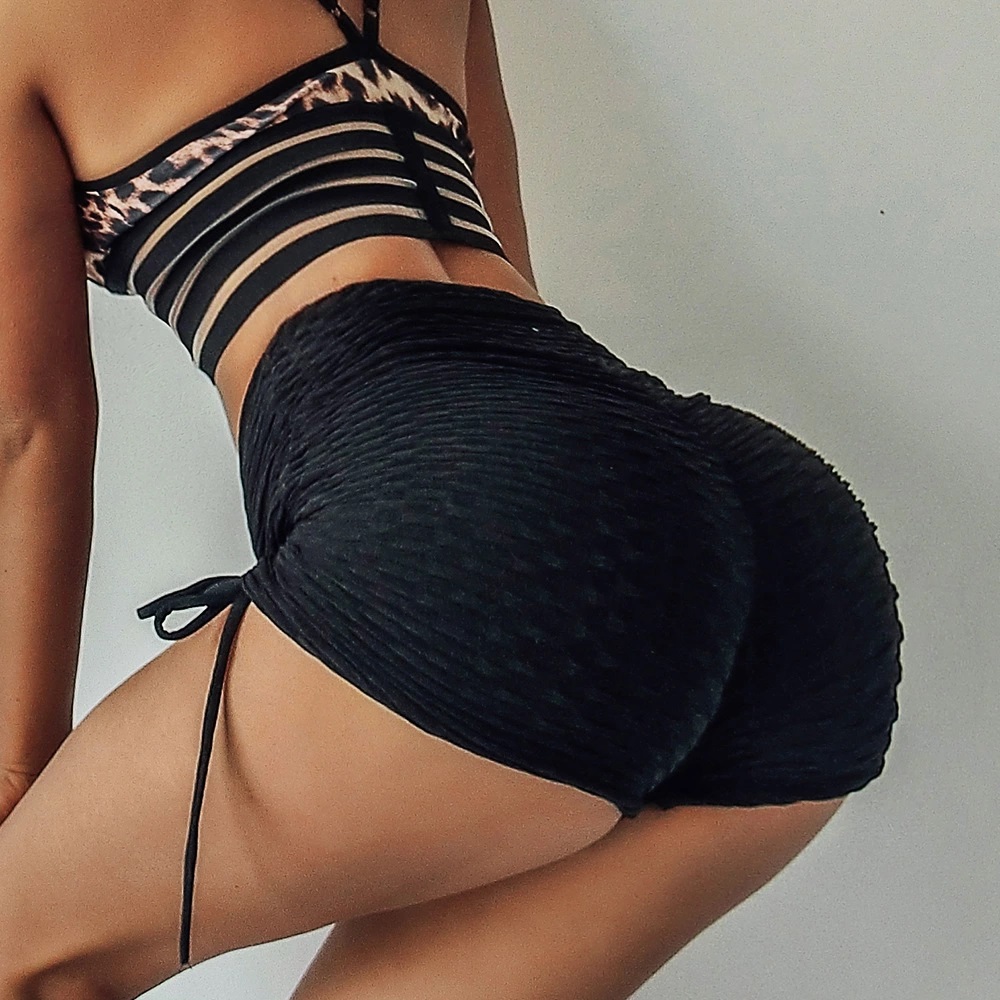 Tummy Control Wide Waistband High Rise Ruched Shorts Push-up and butt lifting design, sexy high cut with side laces Hides tummy flab and gives you a toned sexy look Color: Black