10" x 13" Poly Mailers
Poly Mailers Shipping Envelopes Self Sealing Plastic Mailing Bags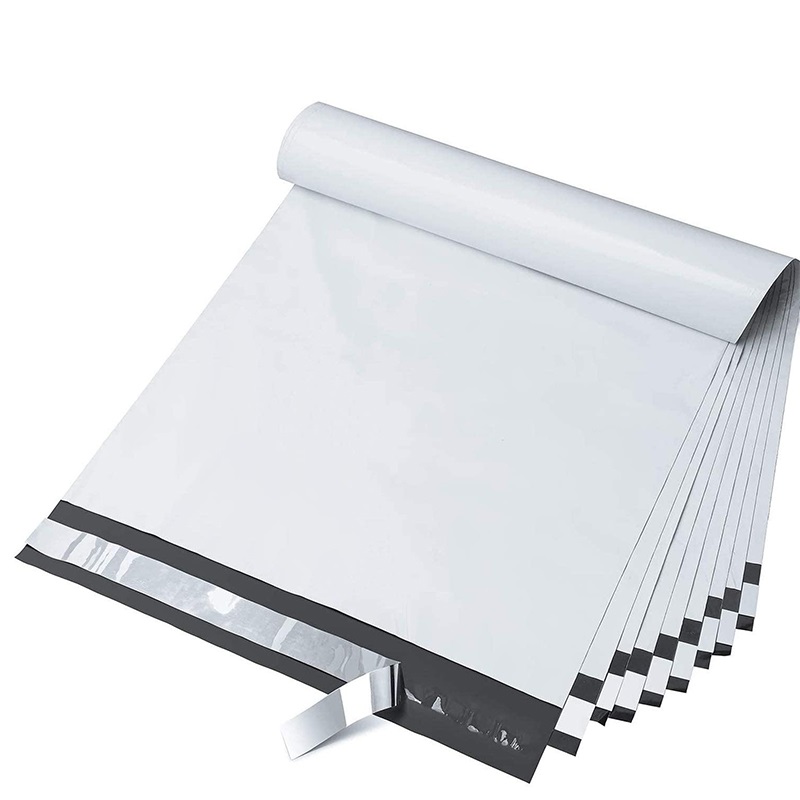 Specifications:
Adhesive: Synthetic rubber – Hotmelt, ½" minimum +/- 1/4".
Lip Size: 1.5" +/- ¼".
Liner: Clear with antistatic
Opacity: Business card inside the mailer should not be visible under UV light.
White/Grey Exterior, Black Interior (Interior color of mailer is subject to change).
2-millimeter thickness (+/- 5%)
Approved by UPS, FedEx, and USPS.
Puncture resistant and tamper/water proof.
Provides excellent protection during shipments.
Used to ship lighter weight items.
High adhesive seal strip—packages are tightly secured after 3-5 minutes sealed.
Inks, Stamps, Labels adhere easily.
Water and Tamper Resistant.