18oz Glass Bottle with Silicone Wrap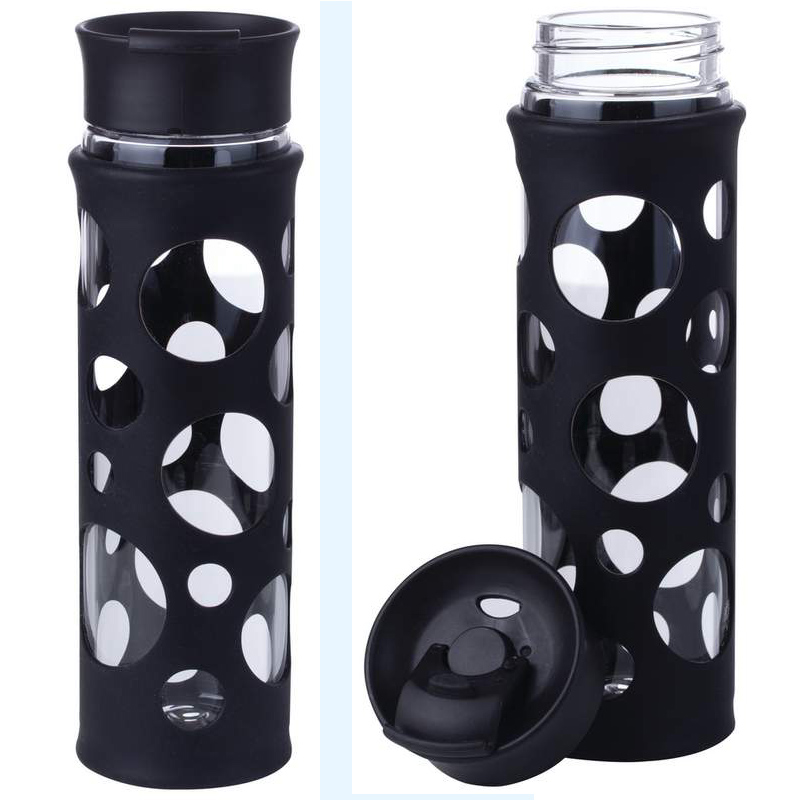 18oz Glass Bottle with Black Silicone Wrap and Flip Lid. Borosilicate Glass is shatter resistant and heavy duty glass. Silicone wrap helps with anti-slip and is easier to grip. Black open-close lid is spill free.
Bottle is reusable and eco-friendly but do not place in dishwater, hand wash.