Disposable Face Mask
3-Layer Non Woven Disposable Mask for Personal Protection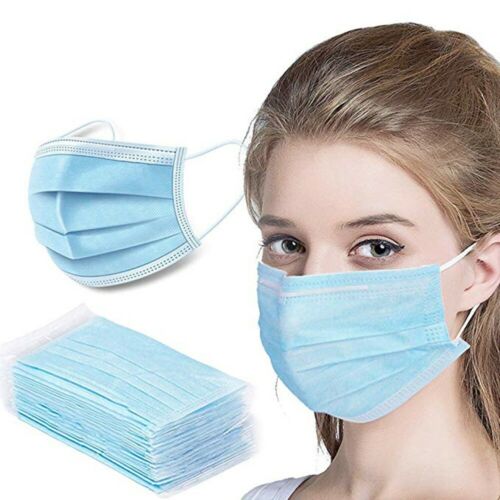 10 Pack - You will get 10 blue face masks
3-layer Fiber Fabric Construction composed of spun bond non-woven, melt blown non-woven and other materials for good protection, hygiene, fit and comfort.
Material: Non-woven fabric, comfortable and breathable, soft and skin-friendly, easy to use.

Breathable: These face masks are comfortable and have good ventilation. That means you can breathe easy without feeling stuffy.

Function: Disposable face masks are effective in protecting against bacteria, dust and air pollution.

Used For: Personal protection, maintaining personal hygiene, medical, dental applications, and daily life, gardening, painting, construction, salon etc.

Color: Blue

Caution:

Do not use mask if damaged or deformed.

This mask is disposable only and should not be re-used.

Note: Face Masks are non-returnable. Buy only in quantities that you can use. Please do not hoard.