Triple criss cross bralette
Denim Blue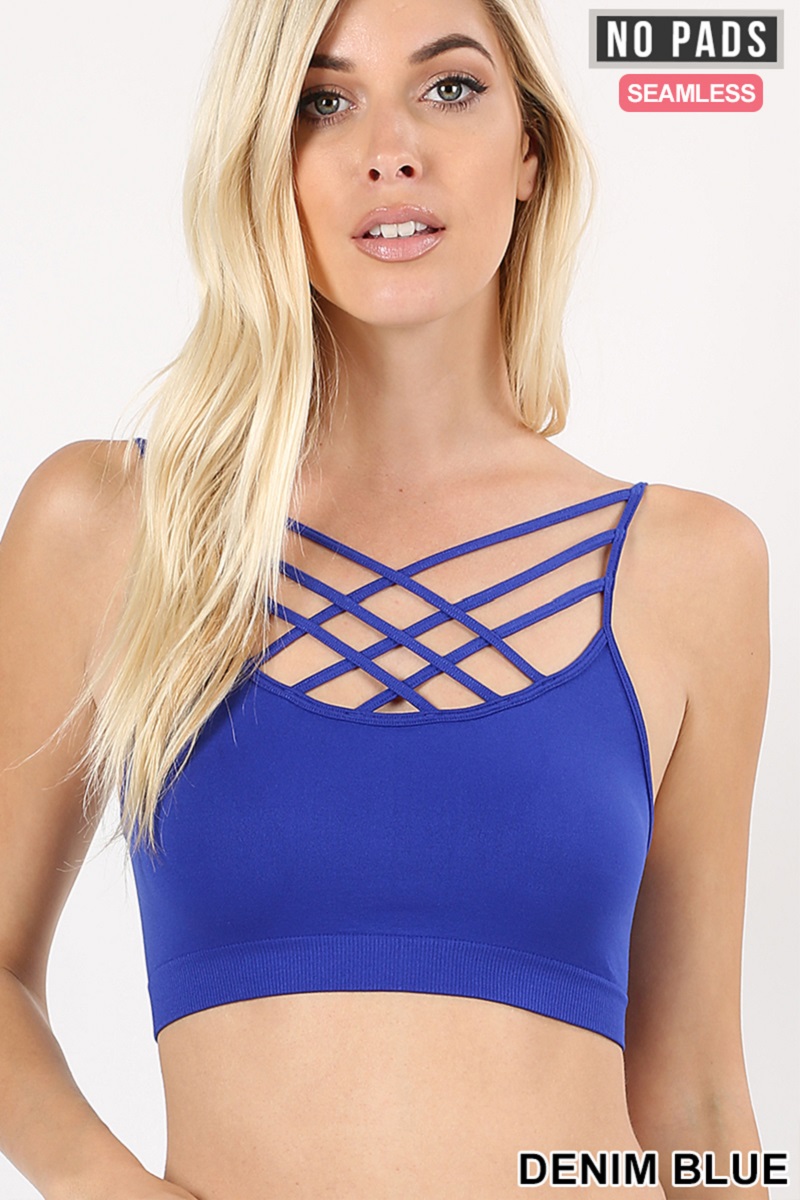 Pictured with no pads so you get a better idea
Criss Cross Sexy Bralette
Cute strappy bralette featuring adjustable straps and a triple criss cross front. 
Perfect for layering, working out, or any occasion!
Unpadded bralette with no uncomfortable wires or hooks!
Round neckline with triple criss cross strappy details in front
Wear as a sports bra, bralette, or for layering!
Seamless Triple Criss-Cross Front Bralette. Elegant design. Soft and comfortable.
Length: 8", Chest: 25" - measured on small size
Fabric: 92% nylon; 8% spandex (Extra stretch for comfort and any activity!)
Color: Denim Blue. Color may vary slightly due to monitor resolutions
Sizes: S/M, L/XL

S/M fits bra sizes 32A 32B 32C 34A 34B 34C 34D 36A & 36B
L/XL fits bra sizes 36C 36D 38A 38B 38C 38D 40A 40B 40C 40D 40DD

Note: When  you place your order, send us a message as to which size you prefer and we will ship accordingly.