Colorful Christmas Socks Women's size 5-11 Crew Socks 3-Pack
Colorful Christmas Socks 
Women's size 5-11 Crew Socks
3-Pack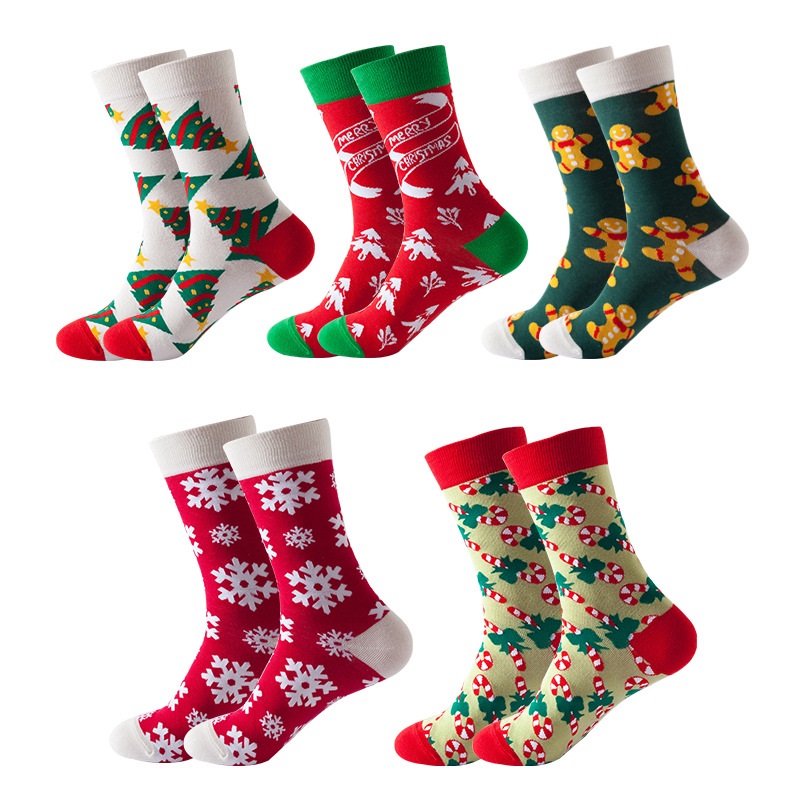 Assorted Colors
Christmas Socks for Women
Beautiful colorful Christmas socks for women
Blend of Cotton, Polyester and Spandex
3-Pack
Assorted Colors - sorry you cannot pick the colors. They come in all kinds of colors and patterns. The above picture is just a sampling. You may or may not get these exact designs or colors.
Fits shoe size 5 to 11.
No details available
No reviews available