Over The Door Hook Rack Hanger - Organizer Rack
2 Pack
Hanger for Clothes, Coats, Hats, Towels ...
6-Hook White Over-the-Door Metal Rack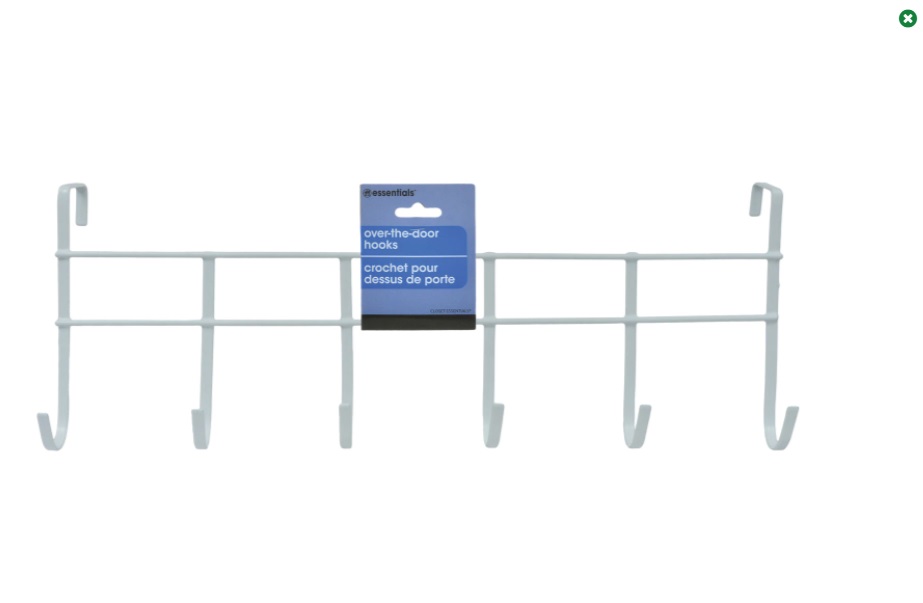 Strong stable metal construction
This over-the-door hook rack fits securely over standard interior doors in the kitchen, bedroom, or closets.
Light enough for travel also.
6 hooks made of durable heavy gauge white Vinyl-Coated steel.
Bendable for adjustment to the thickness of the door.
Easily add convenient space-saving storage hooks no hardware or screws or other mounting hardware required.
Easy to clean.
Flexible bracket, fits over interior doors up to 1-1/2 inch thick,
Size:
2 Pack - You get two hook racks.
Perfect for anyone who needs more hanging space for shirts, pants, purses, hats, scarves, coats, clothes, jackets, robes, towels and more.